BY Dave Boggess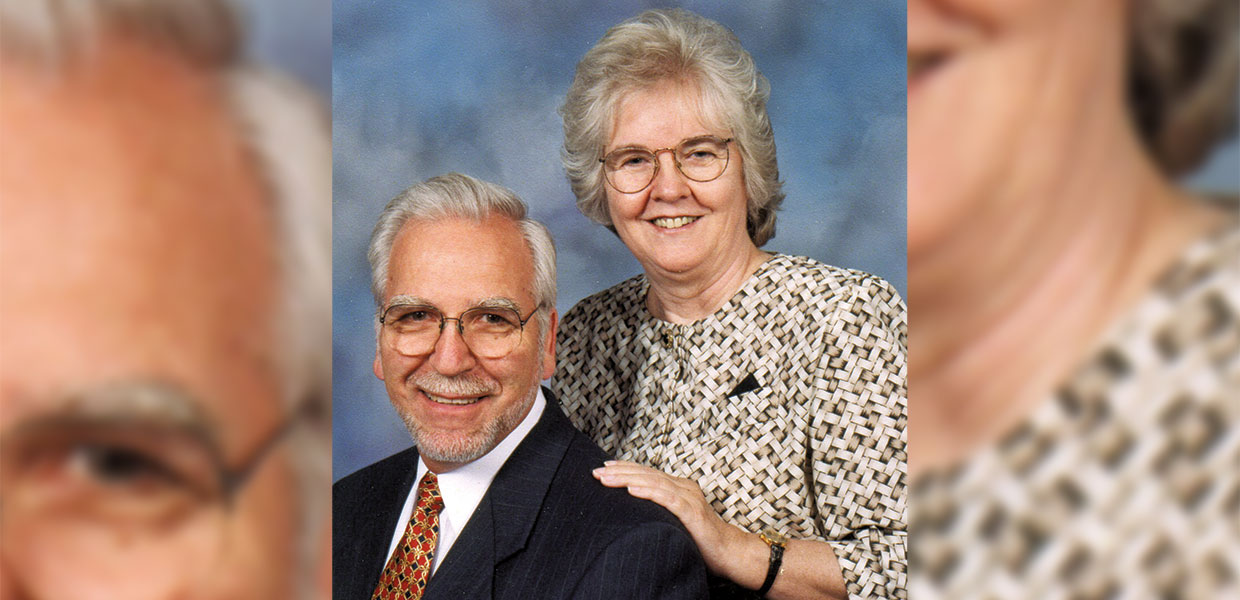 Robert and Alyce Boggess
Robert Boggess and Alyce Baxter were married at the Boggess family farm in Carrollton, Ohio, on August 8, 1957. They met at his uncle's farm at threshing time. Robert was part of the threshing crew, and Alyce, who was friends with his dad's cousin, helped with meals.
Robert received a Ph.D. degree from McCormick Theological Seminary, Chicago, Ill. Prior degrees included a B.A. from Washington Missionary College (Washington Adventist University), Takoma Park, Md., and an M.A. from Andrews University, Berrien Springs, Mich.
The Boggesses served the Lord together in ministry in many areas and places, including church pastor in Michigan, Iowa, and Florida; ministerial director/evangelism in Upper Columbia Conference; ministerial director/evangelism in Minnesota Conference; ministerial director of New Jersey Conference; president of New Jersey Conference; and ministerial director of Washington Conference.
Alyce spent many years working as a registered nurse for a variety of organizations. In addition, she also worked as an administrative assistant for several conference administrators.
After serving as Miami Temple pastor, Robert became pastor of Spring Meadows Church, and continues to serve as associate pastor in his retirement. He has shepherded the church building program from its inception at the Sanford, Fla., campus, and continues this work toward completion. During the August 5, 2017, church service, Orlando Lopez, pastor, paid tribute to their marriage and their years of service: "Robert and Alyce have spent the years of their ministry praising God and sharing Jesus with so many throughout all these years together."
Their family includes three sons, Bob (Joy) Boggess, Dave (Cindy) Boggess, and Tom (Alisha) Boggess; one daughter, MariAnne (Cody) Burns; eight grandchildren; and one great-grandchild.
Florida | November 2017