BY Jeffrey Thompson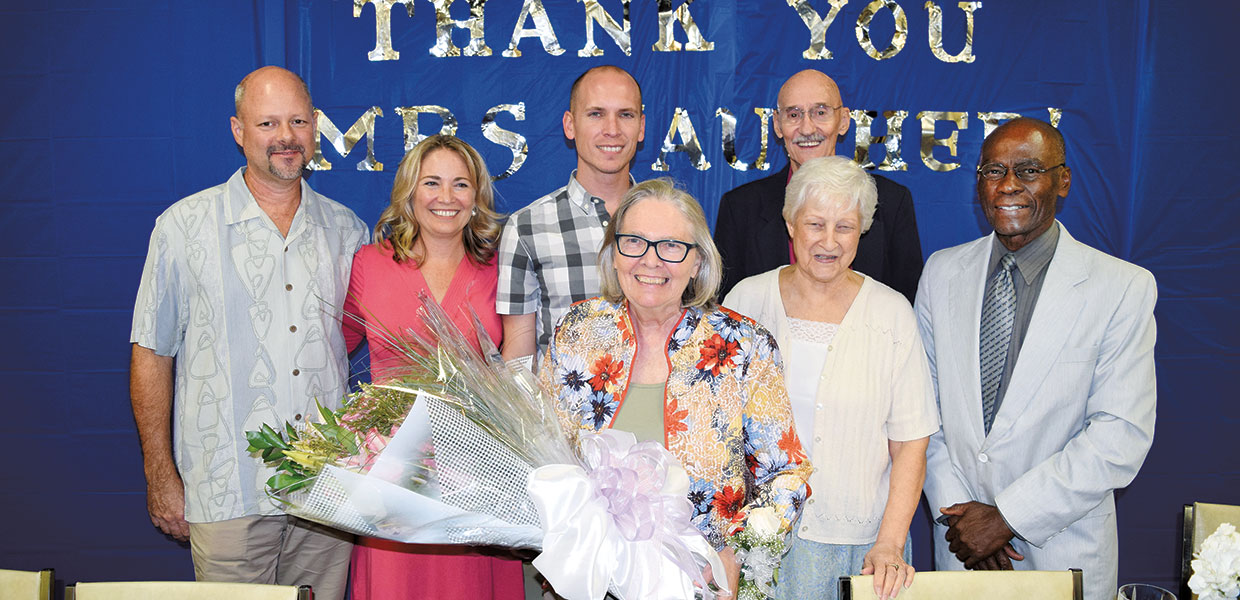 Fort Lauderdale members and Jeffrey Thompson, pastor, commended Lenee Vaucher for her 17 years of exemplary service.
Jeffrey Thompson
Sawgrass Adventist School Board honored Lenee Vaucher during a farewell celebration for her 17 years of service as the school's secretary.
"Mrs. Vaucher is the glue that kept this school together for so many years," said Derk Green, board chair. Green chaired the program which was held in the Fort Lauderdale Church fellowship hall.
Board members, pastors, representatives from area churches, and former students presented tributes to Vaucher, including a Skype message from a person in Istanbul, Turkey.
Two sister graduates of Sawgrass Adventist School, Lisa Lashington and Julie Weeks, played inspirational piano music, and Vaucher received a bouquet of flowers presented by Kathy McCullough. Delphia Taylor and Lorraine Palmer of the Sawgrass Home and School Association coordinated the farewell celebration.
Florida | March 2017