BY Angela Baerg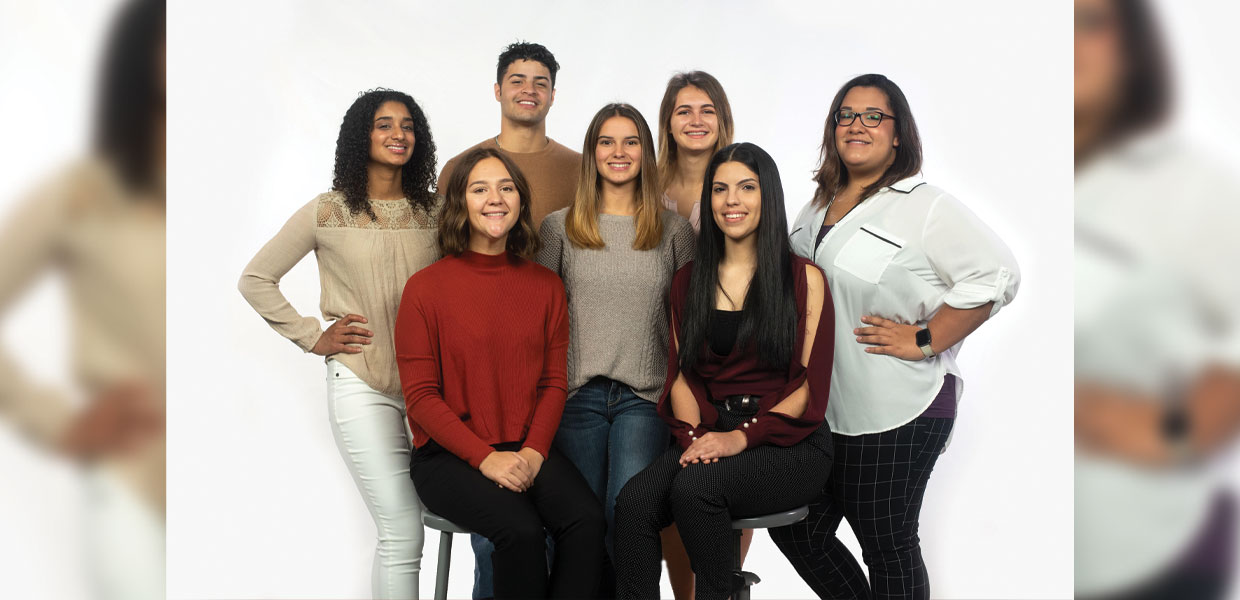 Officers of Southern Adventist University Social Work Club are Callie Dickson (left, front row), Rachel Turner, and Jenny Pontarelli; Mia Chedalavada (left, standing), Caleb Olmedo, Andrea McCraw, and Claire Ashcraft.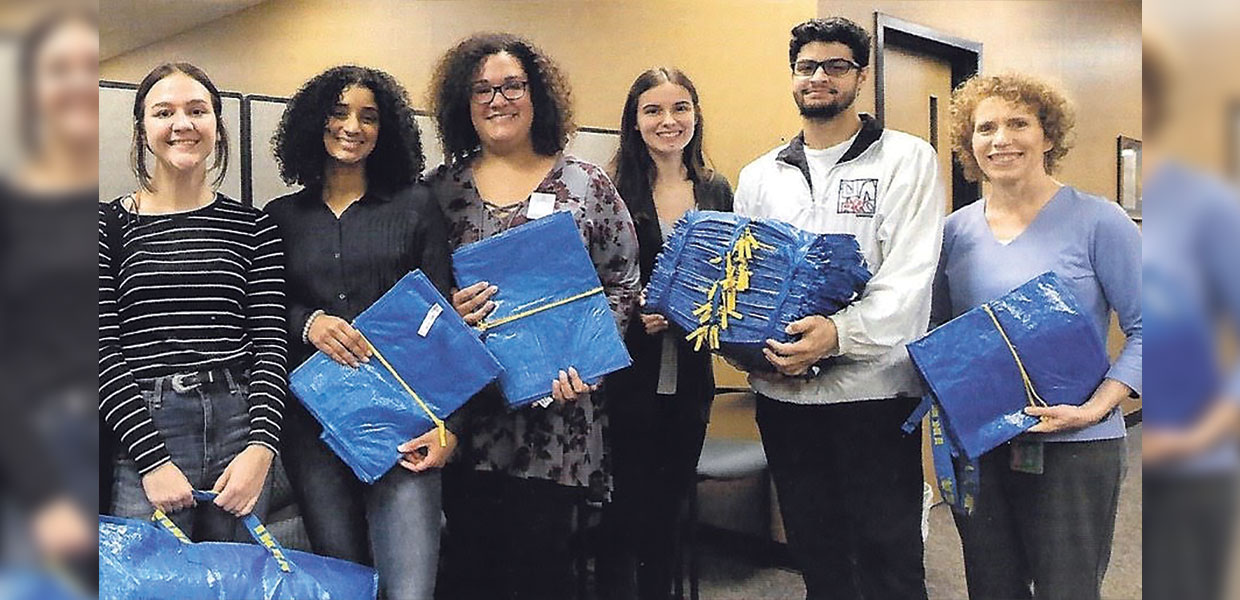 Social Work Club delivers duffle bags: Callie Dickson (left), Mia Chedalavada, Claire Ashcraft, Rachel Turner, Caleb Olmedo, and Cheryl Craven, Southern's Social Work Department manager.
In her junior year at Southern Adventist University (SAU), Claire Ashcraft decided she wanted to make a positive impact in the community. A member of the Highland Church in Portland, Tenn., Ashcraft ran for and was elected president of SAU's Social Work Club. Even though her on-campus school year was cut short by COVID-19, Ashcraft and her fellow club officers were able to achieve a remarkable amount in the time they had.
They started the year off with a goal to help a family who had a terminally ill young child in hospice care. The club fundraised on campus with events such as bake sales, and in the end they collected more than $1,000 in cash and items, including clothes, toys, lamps, decorations, and a sock monitor to track the infant's heart rate. After obtaining that special monitor, the family was able to monitor their child's health at home, where they could comfortably be together as a family.
The Social Work Club also partnered with the Salvation Army, collecting clothing donations from students. Then they helped set up the organization's annual "Street Store," a temporary store on the roads of downtown Chattanooga for those in need, especially the homeless. The students sorted the clothes and helped display them on fences and racks for a special one-day event.
Another project was born when Ashcraft made a sad discovery through a classmate. She learned that children in local foster care were only given a trash bag for their belongings when they had to move to a new residence; there was no funding for anything more. The club quickly launched a duffle bag drive, which collected funding to purchase about 430 duffle bags. They dropped them off shortly before learning that the University would be transitioning to distance learning for the remainder of the semester.
"I chose social work because all I want to do with my life is help people," Ashcraft says. "Jesus was the original social worker. He did all He could to help others. I want to be like Him."
Kentucky-Tennesee | October 2020