BY Abigail king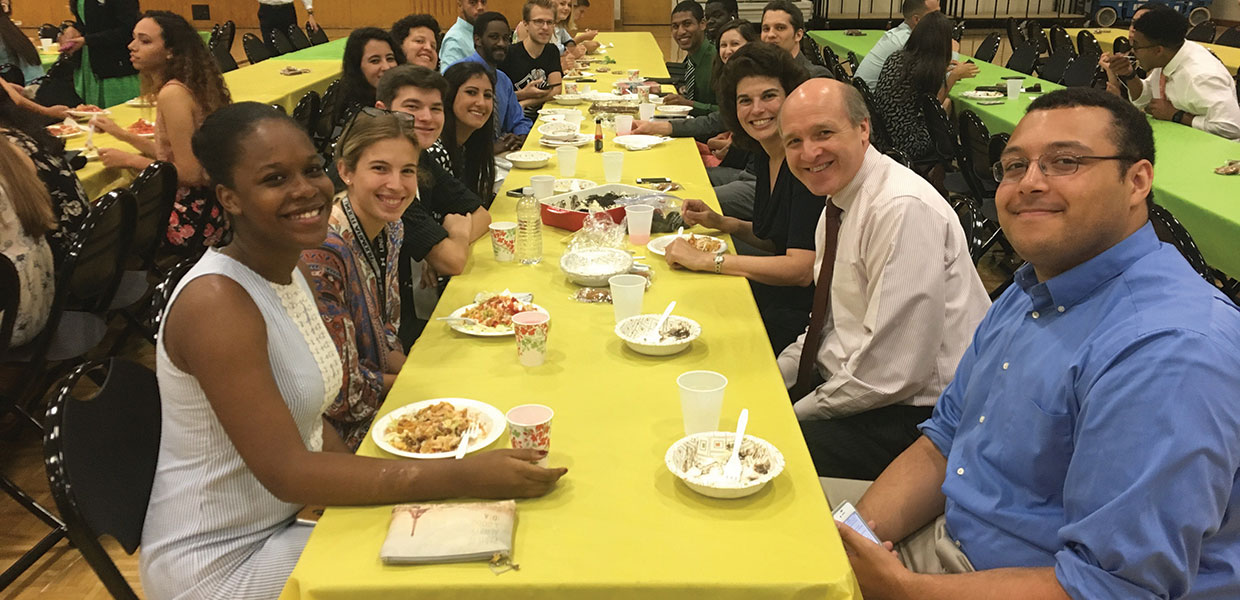 Youth directors from the Southern Union spent a weekend in September investing their time in Southern students. The Union's Ministry Training Weekend provided an opportunity for the youth director from each conference to specifically check in on students that they knew previously from Pathfinders, summer camps, and academies.
The weekend began with Vespers on Friday evening. Staff from Cohutta Springs Youth Camp led out in the praise service, followed by a compelling sermon from Ken Rogers, Southern Union youth director.
The evening continued with youth directors offering a variety of breakout sessions to tackle current issues, such as "How can I start an active prayer group with my peers?" or "How can I relate to my LGBT friend?" On Sabbath morning, these leaders facilitated more sessions addressing difficult subjects.
For Sabbath lunch, students were invited to the Great Haystack, a massive haystack lunch provided by the Southern Union and members of the Collegedale, Tenn., Church. Church members brought homemade desserts to share with students as a tie-in to the Adopt-a-Student program led by the church.
To wrap up the weekend, the youth directors made pancakes for the students at Southern's Student Park on Sunday morning. In this relaxed environment, students and youth directors were able to talk together and create connections.
"My experience this year was very positive," said Stanley Knight, youth director for the Carolina Conference. "I liked hearing how the new students are adjusting to college and forming relationships and friendships."
Southern students are already looking forward to next year's Ministry Training Weekend. Oksana Wetmore, sophomore business administration major, said, "It was so thoughtful of the youth directors to take time out of their busy schedules to make us pancakes and minister to us."
Southern Adventist University | December 2016