BY Belinda Brevil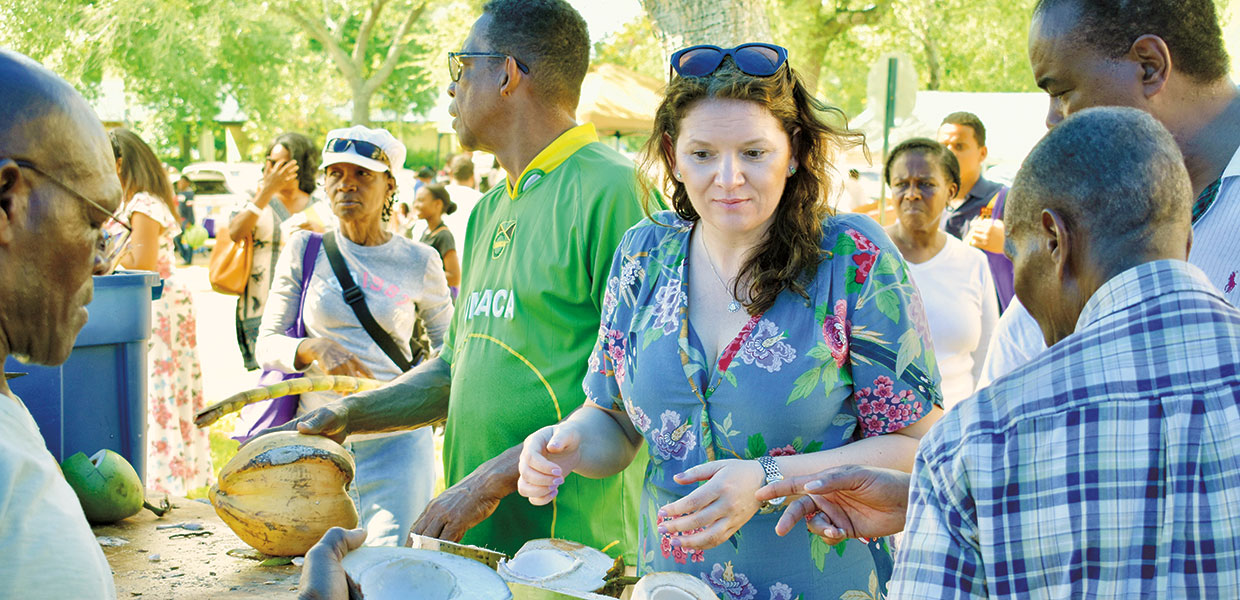 Rocksroy Bailey
For more than a decade, Sunrise Church's annual Health Fair has used the Bible, as well as other health mediums, to promote healthy living and a balanced lifestyle.
To prepare for the most recent one, March 17, 2019, nightly seminars and medical missionary classes were held during the week that led into a special sermon on Sabbath, and to usher in the fair on the following day. Guest speakers for these programs were from Abundant Life Wellness Institute in Sawyerville, Ala.: Anthony Paul, Ph.D., president; Marlo Paul, M.D., medical director; and Dewain and Lisa Williams, life-style counselors. They addressed health concerns for people struggling with high blood pressure and a variety of other physical illnesses.
Free food was distributed to all who attended the fair. Nutritionists offered free meal planning advice with options for reducing the amount of unhealthy sugar and starch humans consume. Also on site were chiropractors, testing for HIV, dietary and weight lectures, and voluntary blood bank donations.
So that parents could take full advantage of the amenities, children were welcomed to enjoy the bounce house and other fruity crafts in their KIDZ Zone. They also received popcorn and snow cones.
Law enforcement and firefighters were present to support the event. Natural alternatives and refreshments were given to snack on, including sugar cane, coconut water, and vegan food options.
"Overall, I feel that things like this help strengthen the community by showing we as a Church care about the well-being of not only our peers and love ones, but our extended family in the community," says Gregory Smith, communications department team leader at Sunrise Church, Lauderhill, Fla. "Ultimately, our main goal is to use this field to bring people closer to God through healthy living."
Florida | August 2019