BY Karmin Rempfer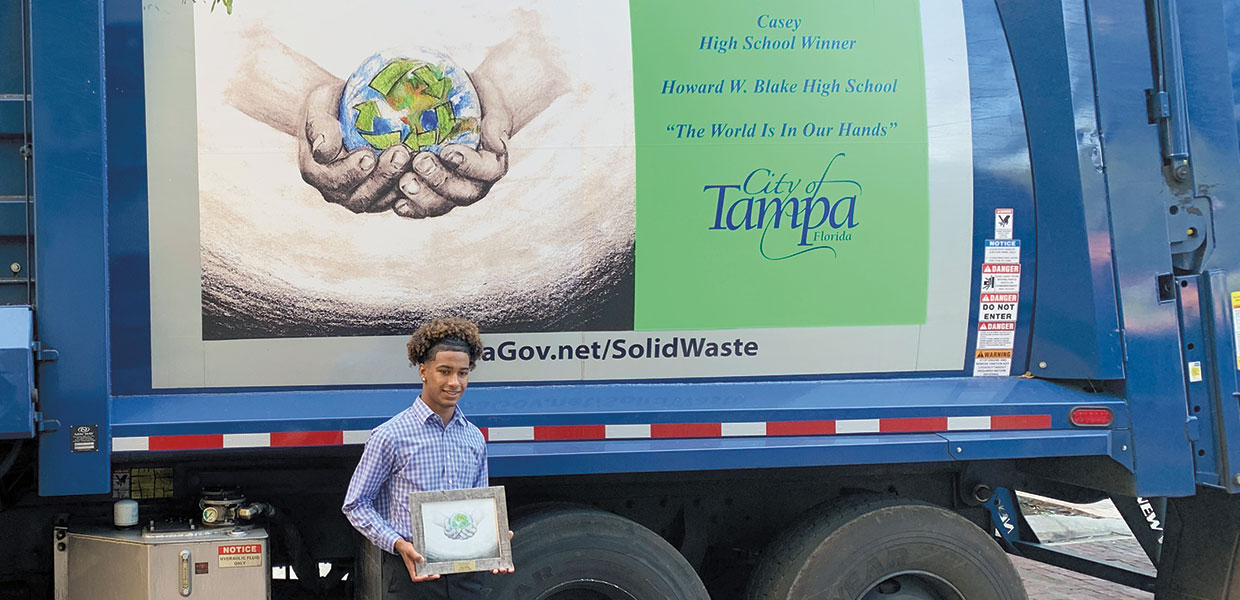 Casey Sterling, Tampa First Church teen, holds his winning artwork that is displayed on the side of this Tampa Bay solid waste recycling truck.
With his award-winning art design, Casey Sterling, a Tampa, Fla., First Church teen, is the winner of a 3-R art contest sponsored by the city's solid waste department, as reported by Tampa Bay's Channel 13 news in May 2019. His design will appear along with his first name and school on the recycling trucks for one year.
Sterling first learned of the contest through his art teacher at Blake High School in Tampa where he was a junior student. Receiving the award and meeting TV personalities was exciting, but seeing his drawing appear on the side of the recycle trucks was even better. "Seeing the truck roll around the corner with my work portrayed on it was breathtaking," says Casey. "Just to know that I was selected to share a message through Tampa Bay was more than a blessing!"
Story compiled from fox13news.com/news/what-s-right-with-tampa-bay/tampa-s-recycling-trucks-display-student-artwork.
Florida | September 2019