BY Vivian O. Waters Jr.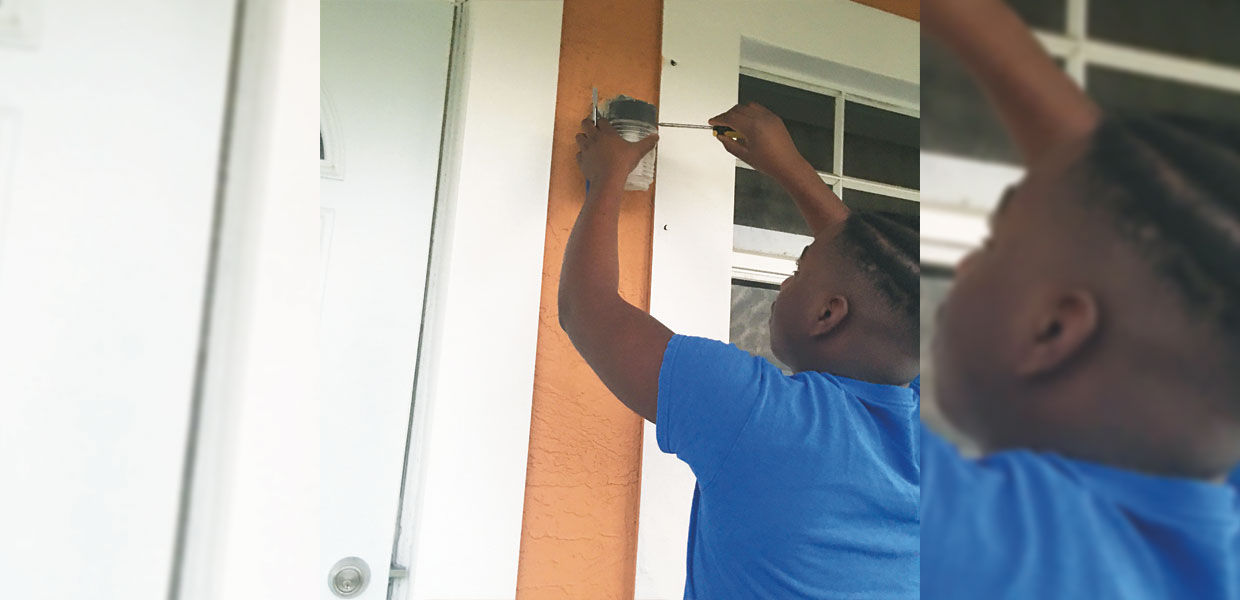 Domenique Dennis is performing one of his acts of service for someone needing help.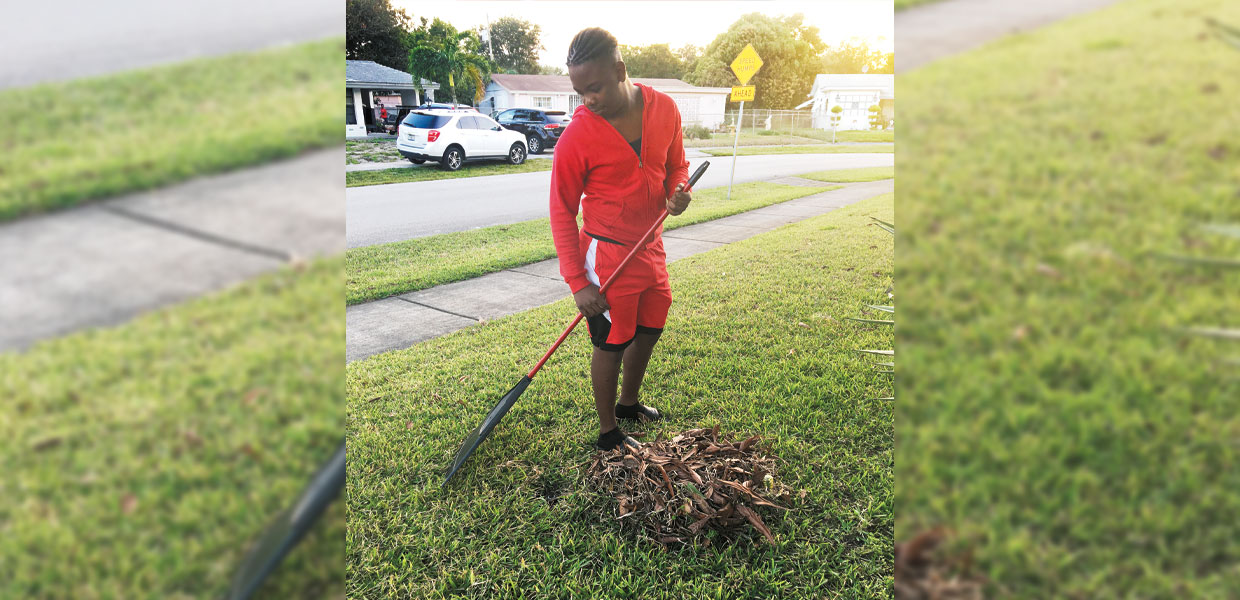 Getting your yard raked can be difficult for a senior citizen, but ninth-grader 
Domenique Dennis is always happy to help.
Ambassador Church in Lauderdale Lakes, Fla., holds a weekly Tuesday Townhall Talk under the leadership of Valtricts Binns, pastor. The Zoom event looks at various issues and topics facing its members and community at large. During National Mentoring Month, Domenique Dennis and his mother were invited as guests as a surprise to Dennis.
Also, attending was the Honorable Melissa P. Dunn, Commissioner for the City of Lauderhill, Fla. She was apprised of the wonderful things Dennis was doing for seniors and those without means and resources in his neighborhood. "I do things to help the elderly and/or those in need of a helping hand," he stated. Dennis went on to share that his assistance included, but was not limited to, painting, lawn cutting, washing vehicles, planting trees, and changing locks. "Helping people in my community is like a plant receiving showers of rain," he said.
Commissioner Dunn was so moved by the selfless acts of her constituent that she was intentional in awarding Dennis with a Certificate of Appreciation and an appointment to a newly minted youth task force which serves the City of Lauderhill in an advisory capacity. She was very impressed by his youthful exuberance and ambition.
As a ninth-grader, Dennis is a self starter, signing himself up for engineering, computer repair, and coding courses in addition to his regular course work. "Doing these activities has helped me to broaden my horizon, and I believe they will be added tools in my toolbox for future pursuits," he added. Dennis attributes his community service to what he saw his mom do for neighbors, young and old, when he was a child growing up in Jamaica, West Indies.
Like Dennis, all have an opportunity to brighten the corner right where they are. Giving and acts of kindness, large or small, can be a bridge connecting someone in need with the resources or resolve they might otherwise not access. "Let me help someone as I travel along so my living shall not be in vain," (If I Can Help Somebody, song written by Alma Androzzo and made popular by the late vocalist Mahalia Jackson).
Florida | April 2021