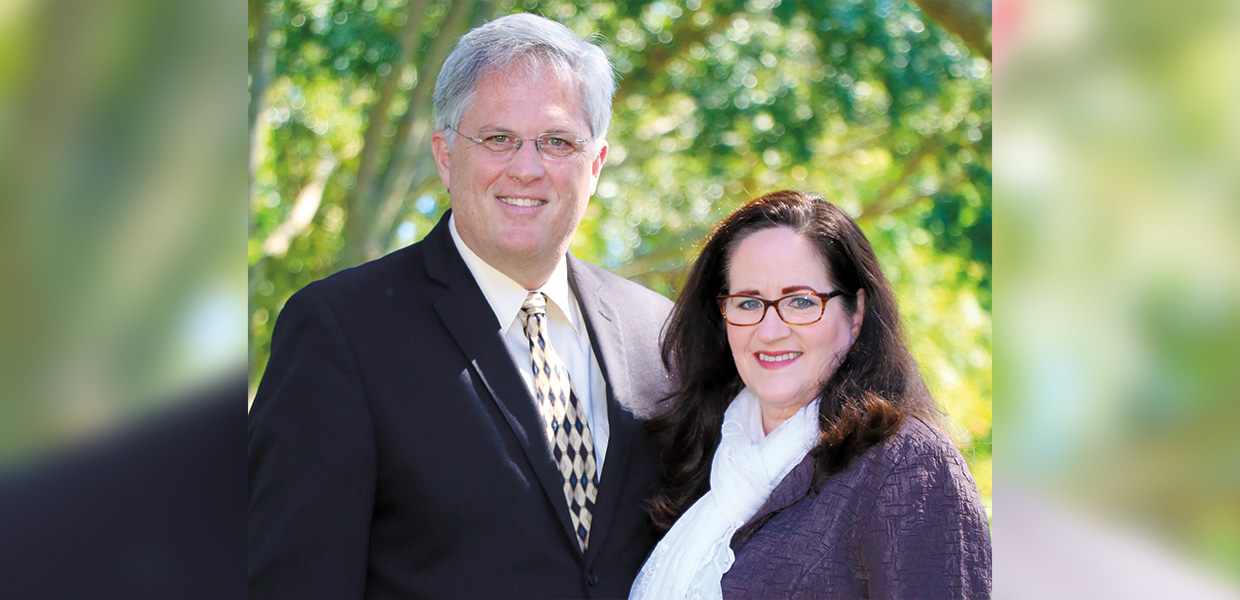 Tim and Carolyn Goff
Lee Bennett
Tim Goff, D.Min., was elected as executive secretary on October 2, 2018, by the Florida Conference Executive Committee. "I am confident he is not only Spirit-led, but well-equipped for his new responsibilities," said Allan Machado, Florida Conference president, as he announced the appointment.
While working as a pipe welder at a nuclear plant in Pennsylvania, Goff, and his newlywed wife, Carolyn, felt the call to enter publishing work. After two years, he was encouraged to consider studying for the Gospel ministry. "Since that first invitation to engage in ministry," says Goff, "it has been my commitment to walk in faith through the doors the Lord opens."
He is a graduate of Columbia Union College, Takoma Park, Md., with a B.A. degree in theology. He received his M.Div. with an emphasis on youth and young adults, and a D.Min. focusing on the missional church in western society from Andrews University, Berrien Springs, Mich.
Goff has served as a pastor in Potomac, Chesapeake, and Florida conferences. In 2011 he began serving as pastoral ministries field secretary in Florida, and then was appointed vice president for pastoral ministries at the beginning of 2017.
Tim and Carolyn Goff have two children, Arianne and Andrew, who are studying at Southern Adventist University, Collegedale, Tenn.
"I consider it a privilege to be among those who carry the Gospel in their hearts, who are willing to stretch for God's purposes, and who work to prepare a people to meet their Savior," says Goff as he takes up his new responsibilities as executive secretary for Florida Conference.
Florida | December 2018