Richard Cecere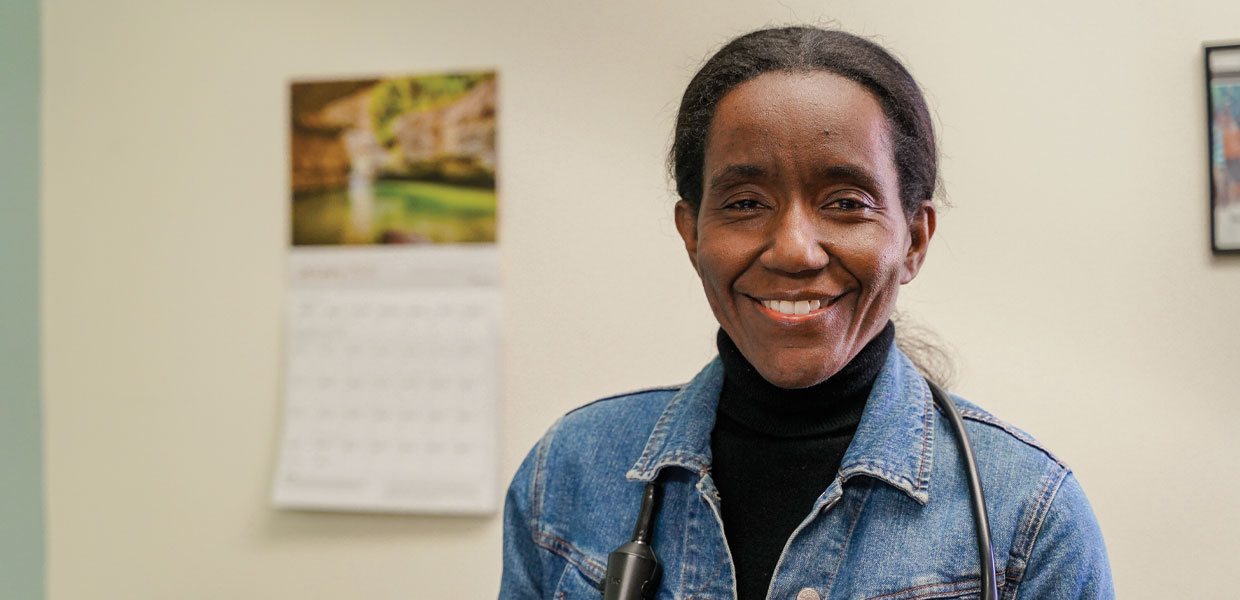 Kaylene WeirCox, M.D., is excited to join Uchee Pines to share the love of God and relieve the suffering of humanity.
I love the operating room (OR)," says Kaylene WeirCox, M.D., the new medical director for Uchee Pines in Seale, Ala. "I've loved it ever since I was a surgical tech in New Jersey and Alabama, where I went to Oakwood for undergrad. So, once I got a chance to get into the OR, I knew that was what I wanted to do."
WeirCox comes from a family of medical personnel; her mother and several aunts and cousins are nurses. There's at least one nurse practitioner in the family. WeirCox's sister is an internal medicine doctor, and another cousin is a liver transplant surgeon.
WeirCox was born in the Bahamas and is of Jamaican and Cuban descent. WeirCox and her family moved to New York when she was young, and that is where she grew up. Her mother worked the night shift for 30 years to allow WeirCox and her sister to receive an Adventist education.
WeirCox completed medical school at Ohio State University, an opportunity she believes was "definitely arranged by God." Regarding her school experience, WeirCox says, "One thing that I've learned and was reinforced during med school is that we are not self-made or independent. Yes, we may work hard, and we should work hard, but that hard work is not the only factor." She continues, "Frankly, it's impossible to pull ourselves up by our own bootstraps, so we shouldn't expect other people to pull themselves up without help either. Whether we acknowledge it or even recognize it, someone else, through God's providence, helped us get where we are." WeirCox acknowledges the late Frank W. Hale Jr., Ph.D., John Stang, M.D., and David Denning, M.D., as instrumental in her beginning and completing medical school and residency.
WeirCox went into private practice as a general surgeon in South Carolina, with her husband running the business component. Later, and immediately leading up to her call to Uchee Pines, WeirCox traveled as a locum tenens surgeon, meeting the needs of under- served communities mainly in rural America and sometimes in urban hospitals.
"I'm passionate about the health message because as a surgeon I like to see results, and God's health message consistently and persistently gives good results," says WeirCox, "In a lot of the surgeries that I do, I've found that so many of the problems are lifestyle- disease related. And so, now I have the privilege and honor of joining in with a great group of people that work every day to bring relief to the suffering, not just physically but spiritually as well, teaching people to improve their health one choice at a time."
Gulf States | March 2022