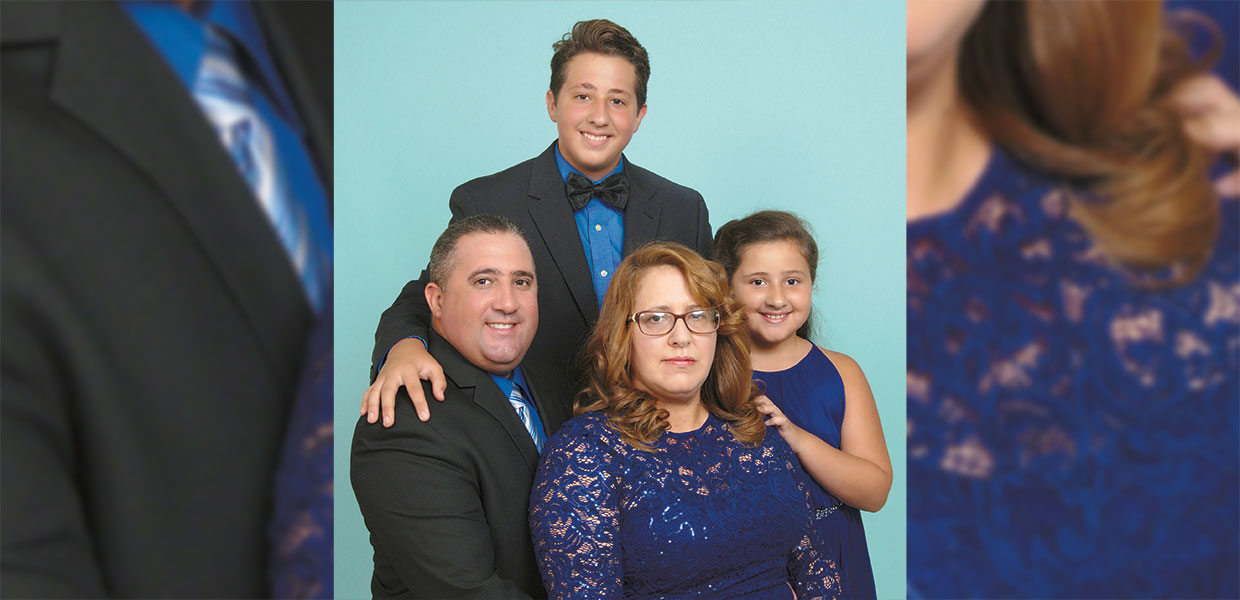 Vladimir, Arabel, José Gabriel, and Mariangel Castillo
Vladimir Castillo was ordained to the Gospel ministry on August 26, 2017, at Clearwater-Largo Spanish Church in Largo, Fla., where he serves as pastor.
He was born in Cuba on September 9, 1976. He began his journey serving the Lord at the age of 16 when he first heard an Adventist pastor preach the Gospel of salvation.
For several years, Castillo served the Church in Cuba. Later, he moved to the United States with his wife, Arabel, and his son, José. Their daughter, Mariangel, was born in the United States.
His academic studies began at the Adventist Theological Seminary in Cuba, and recently he received a master's in theology and pastoral ministry from Andrews University in Berrien Springs, Mich.
In Florida he worked as a pastor in the cities of Miami; Tallahassee; and his current district of Clearwater-Largo Spanish Church in Largo, Palmetto-Tampa Spanish Church in Tampa, and Pinellas Spanish Church in St. Petersburg.
Castillo is a preacher of the grace of Christ, and an energetic and enthusiastic missionary. His priorities in ministry are to have each child, youth, and adult have a personal relationship with Jesus, to have a constant discipleship program, and to help plant new congregations.
His life is an example of service and sacrifice for all who know him. His greatest desire is to meet Jesus face to face, and to live with Him throughout eternity.
Florida | January 2018