BY GLESSIE RECASS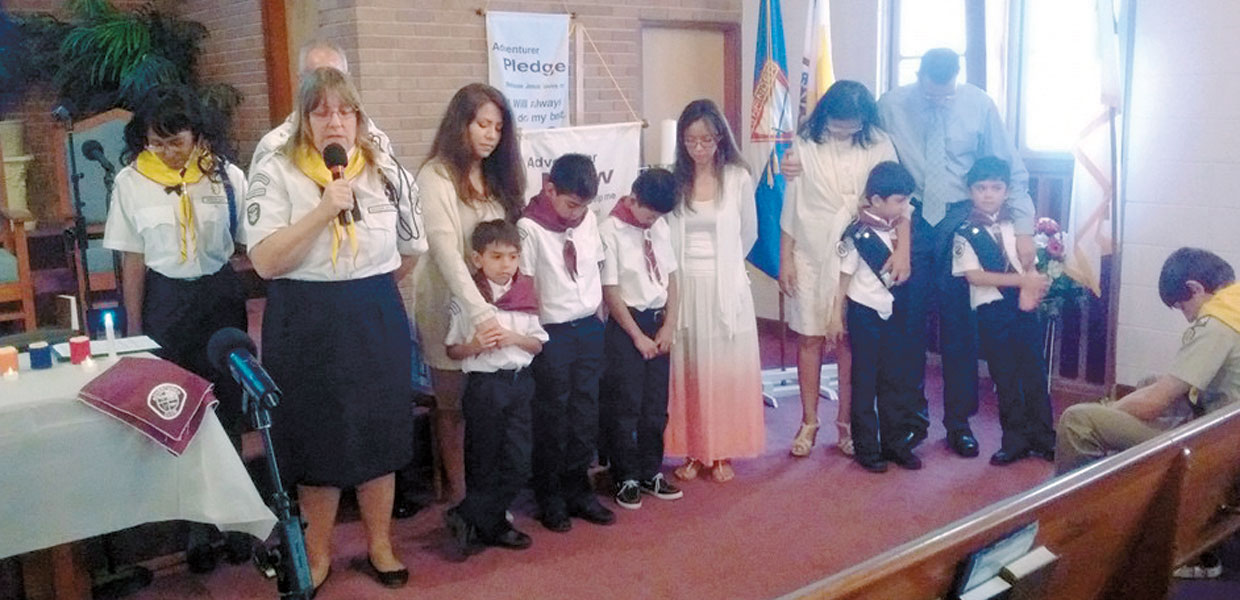 Earleen Recass (left), Winter Haven Cherubs director; Lisa Gary, volunteer Adventurer ministries coordinator; and some of the inductees and parents
On a special Sabbath in September, an induction ceremony for the Cherubs Adventurer Club and Warriors Pathfinder Club took place in the Winter Haven, Fla., Church. This ceremony united inductees into fellowship with Florida Conference Pathfinders, as well as the worldwide Pathfinder organization.
Lisa Gary, volunteer Adventurer ministries coordinator, and her husband, Brad, represented the Florida Conference Pathfinder organization. During the ceremony, inductees and their parents filled the front of the church as Gary offered a prayer of dedication.
Coordinated by Earleen Recass, Cherubs director, the candlelight ceremony added to the solemnity and sense of commitment. After this special service, other parents wanted to get involved and talked with staff members about enrolling their children.
Florida Conference | December 2015