BY Frank E. Schlagel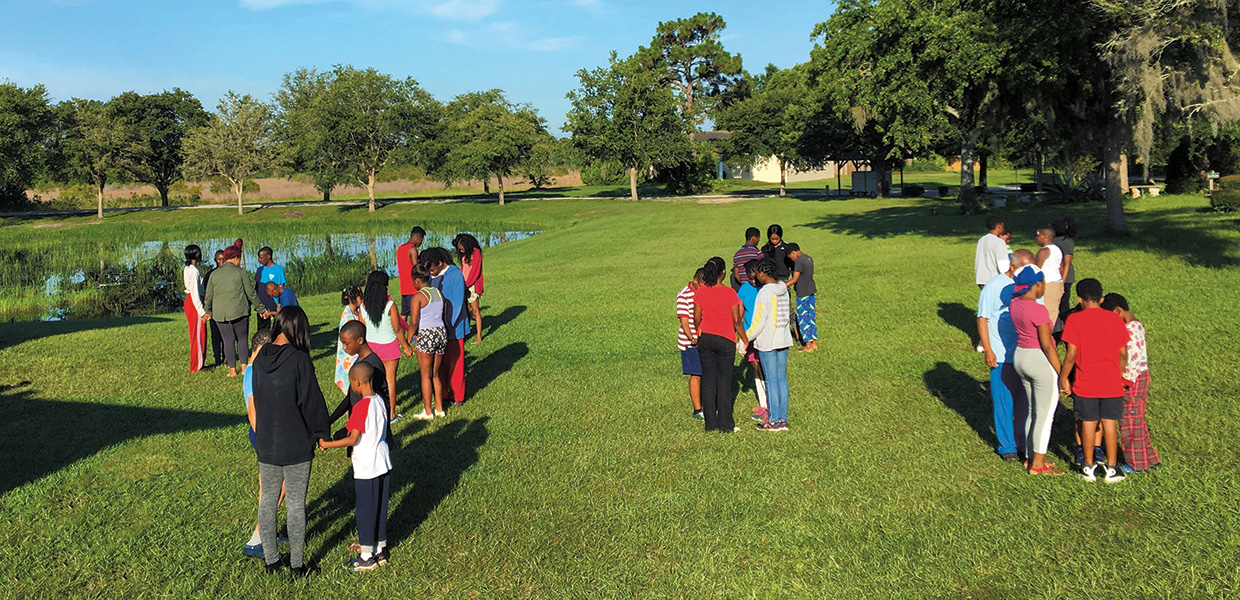 The morning begins best with prayer groups and friends.
Frank E. Schlagel
Ray Stephenson, Winter Haven church elder, loves to hold an evangelistic youth Bible camp program like no one else. This past June 8-16, 2018, 32 youth from the Winter Haven and Lake Wales churches and surrounding area attended the camp at Pine Lake Retreat in Groveland, Fla.
His first Bible camp was held in 2003, when he was a member of West Palm Beach Church. Since then, "Brother Ray" or "Pastor Ray" as the children call him, has held 12 evangelistic youth Bible camps, all at Pine Lake Retreat. He has a burning desire to bring young souls to Jesus.
To support Stephenson, seven young adults attended who were baptized when they were teenagers at one of his earlier camps. One couple who attended camp as young people are now married and participated this summer.
Frank Gonzalez, pastor, and Stephenson provided several daily messages to the campers. This year's theme song was "Jesus the Light of the World." Special topical guest speakers spoke about important life issues, including sex, manners, drugs, safety, and education.
When not hearing the Gospel preached or attending a topical seminar, the campers enjoyed swimming, a bounce house, basketball, volleyball, touch football, Frisbee, walking, reading, and napping. On the last Sunday afternoon, a trip to Universal Studios was the grand finale.
Florida | November 2018