BY Norma Henry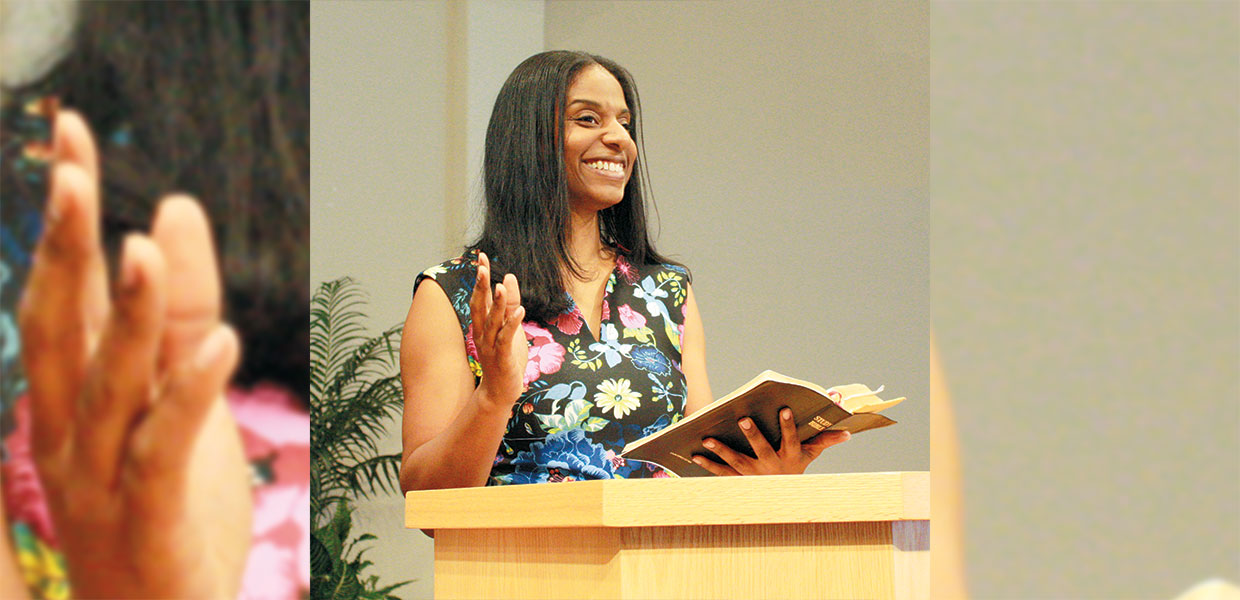 Dawn Forde-Murphy, Youth Day speaker at Silver Springs Shores Church
Dawn Forde-Murphy, a talented young woman, returned to her roots for Youth Day at Silver Springs Shores Church in Ocala, Fla. Her sermon topic was "Look Who Is Coming for Dinner."
A table was spread with white linen cloth, and prepared dishes were placed on the table in preparation for a feast. Participants, covered with black robes from head to toe, were called by name and took seats prepared for them.
Names were chosen for each guest: Lust, Low Self-esteem, Music/Video, Corrupt Entertainment, and Toxic Relationships. The speaker elaborated on poor effects and ungodly qualities present in people's lives if their focus is on these items, sharing that if one is not fully connected to Christ's righteousness, he or she will become addicted to Satan's allurement.
She stressed that all minds should be centered on glorious things above: "Let this mind be in you which is also in Christ Jesus," Phillipians 2:5; and, that Satan knows his time is ending, so he uses disguised counterfeits to blind eyes from seeing the beautiful things God has prepared for His children.
At the end of the sermon, a man in a long white robe walked softly down the aisle. He called a little child to his side, prayed, went to the table, and pulled away the deceptive robes of Satan. He then chased away the enemies under Satan's disguise.
Silver Springs Shores' young people were encouraged to stand up for truth, and bear the cross of Jesus until He comes to receive His faithful children. A special prayer was offered on their behalf.
Florida | January 2018