BY Yolanda Acevedo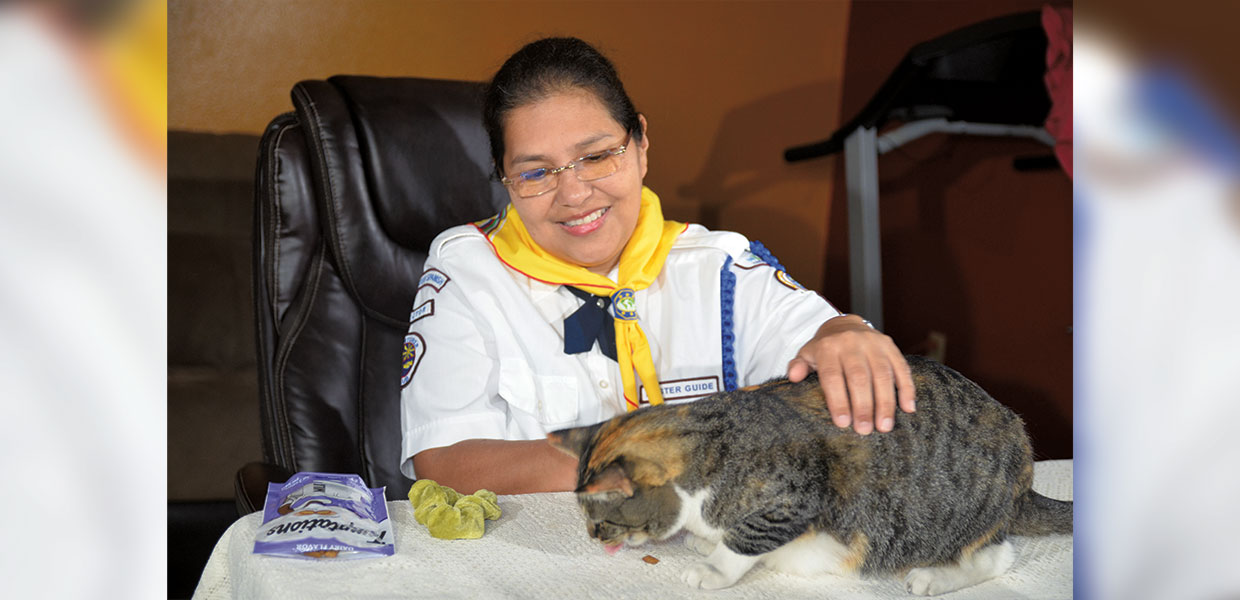 Sandra Pitti, Adventurer Club director and wife of Azael Pitti, pastor, from Plant City, Fla., Spanish Church, is presenting the cat honor as part of the weekly Adventurer Awards online program.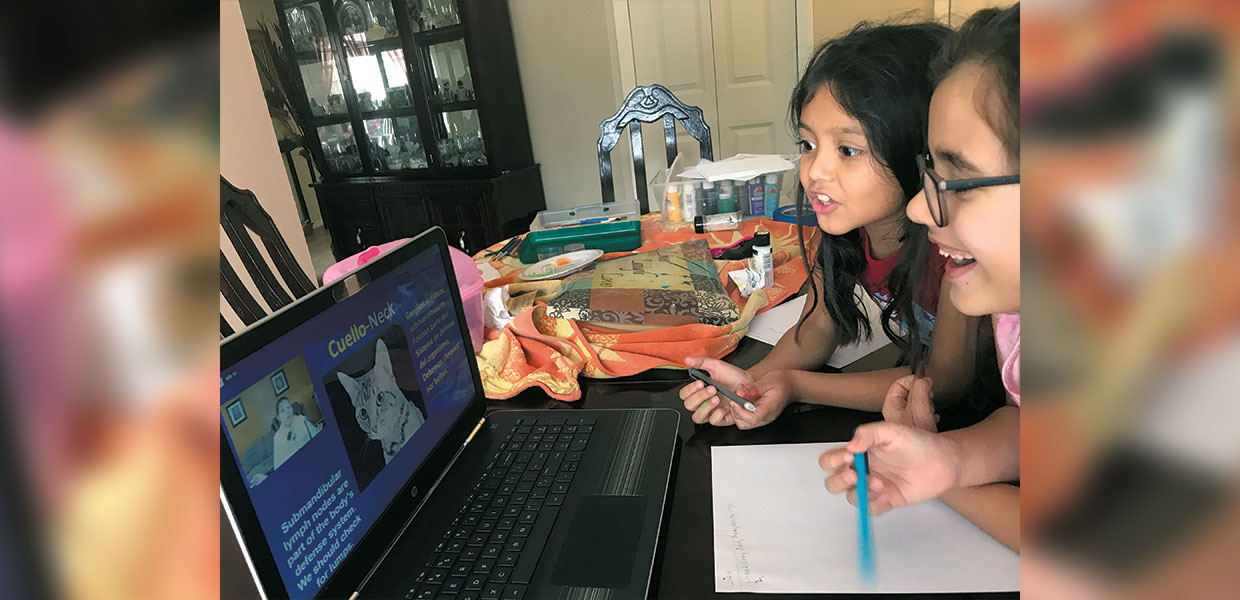 Johanna Lemus and Lisabella Castillo of Jacksonville, Fla., Spanish Church show their enthusiasm for working on the cat honor.
Ana Lemus
Every evangelistic program has been interrupted by quarantine. But, Florida Conference is not without innovative ways to spread the good news of Jesus' love and soon return by turning to social media and video conferencing. Pathfinder and Adventurer leaders are continuing club activities by using Zoom, Facebook Live, YouTube, and Twitter. These virtual tools allow leaders to reach out and nourish personal connections with local church families and beyond.
One example of this leadership is Sandra Pitti, Adventurer Club director and wife of Azael Pitti, pastor. She ministers to children of the Plant City Spanish Church, as well as other children throughout the Conference, by offering weekly Adventurer Awards online. Recently, Pitti led out in teaching an honor on cats. On another occasion, she taught an honor on sea shells.
Florida Conference youth have also enjoyed joining leaders from other conferences, such as Alyssa Truman, marketing manager at Adventist World Radio, who resides in Texas where she leads a local club. Truman decided to create Pathfinder Corona Club, a private virtual club established solely as the result of constraints generated by the pandemic, with the purpose of providing Pathfinder honors taught by experts from various parts of the United States.
"My family is blessed by the Tampa Spanish Pathfinder and Adventurer Club leaders who host regular club meetings with young people from the church and community," says Yolanda Acevedo. "These club meetings ensure the continuity of the spiritual development of my granddaughters."
It's been said that we are living in unprecedented times. We are living in an age deeply impacted by technological advances that have provided a pathway to revival in the midst of a pandemic, a doorway into the very homes of families. Nothing surprises a faithful God who plans a way through every season for love of His children.
"Behold, I am doing a new thing; now it springs forth, do you not perceive it? I will make a way in the wilderness and rivers in the desert," Isaiah 43:19 ESV.
Florida | July 2020