BY T'Ana Moore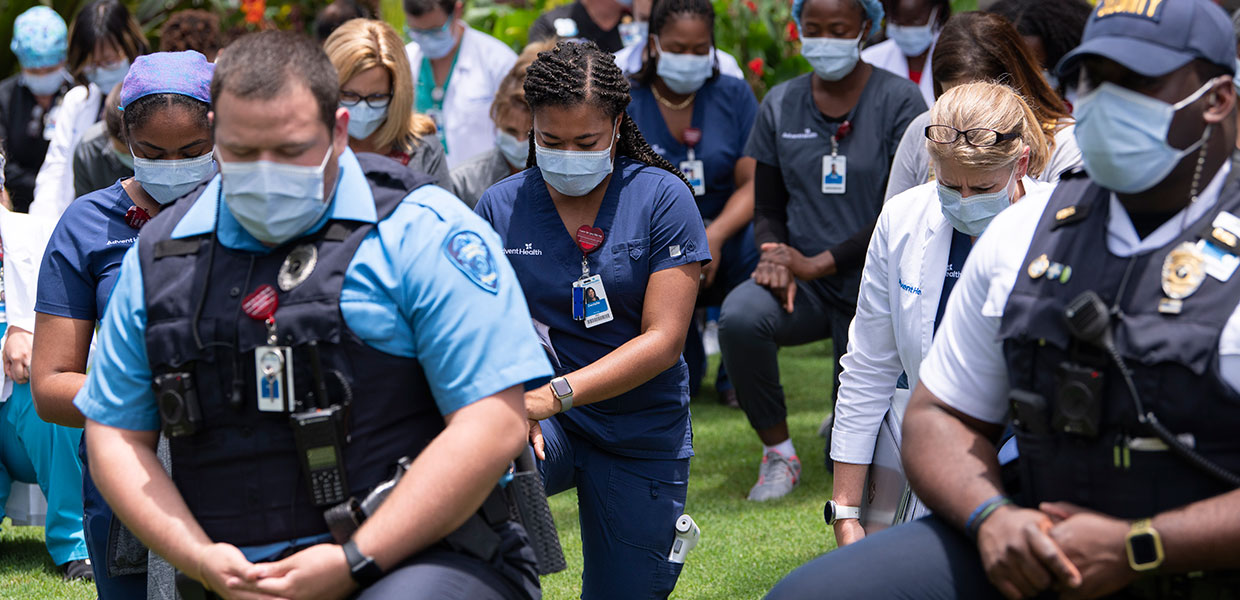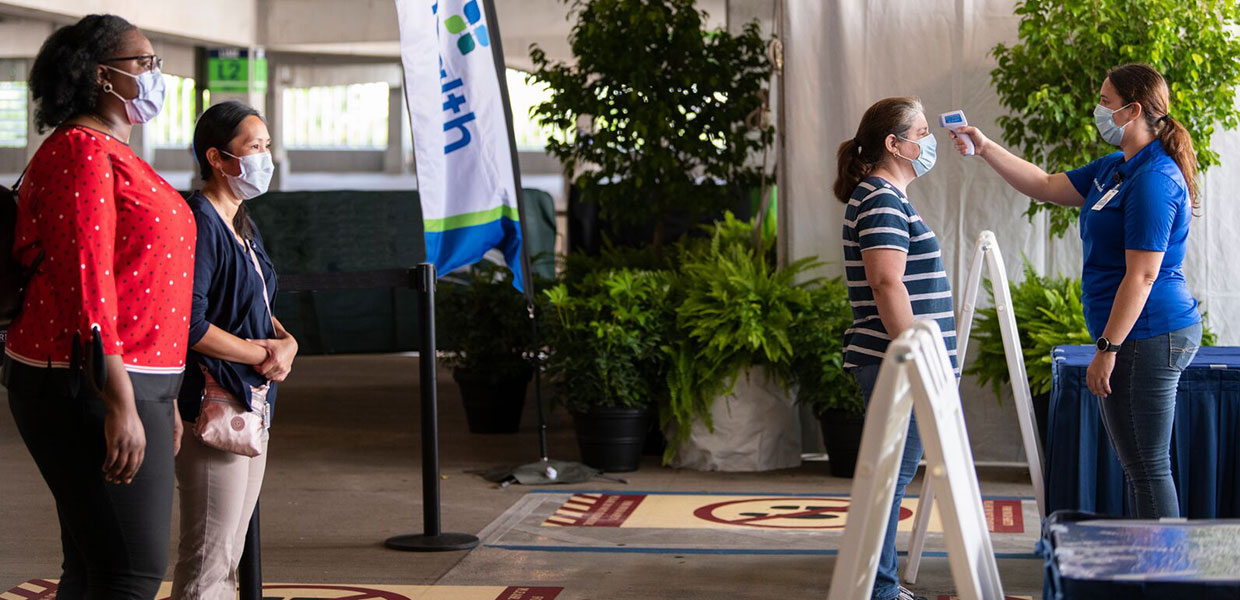 On June 5, 2020, health professionals from all over the country, including AdventHealth, took a knee for eight minutes and 46 seconds in remembrance of George Floyd, who died after a Minneapolis police officer kneeled on his neck for the same amount of time on May 25, 2020.
At homes and hospitals, medical professionals from AdventHealth participated in WhiteCoats4BlackLives, a movement launched to help eliminate racial bias in the practice of medicine.
According to the website, whitecoats4blacklives.org (created by an organization led by medical students), the movement was originally born out of the National White Coat Die-In demonstrations that occurred in December of 2014, as a protest against police brutality. WhiteCoats4BlackLives was created January 19, 2015, on what is recognized as Martin Luther King Jr. Day.
The recent June 5, 2020, demonstration occurred from 1:00 to 1:09 p.m., with AdventHealth physicians, nurses, and other participants in the central Florida area taking a knee in solidarity with other health care professionals nationwide "for a moment of silent reflection," according to information on the AdventHealth website.
"We want to take part in this movement and instill change and action," said Brandi West, executive director in digital brand and content strategy for AdventHealth.
West and other leaders put together a proposal and presented it to the chiefs of marketing and the chief of strategy, she explained. Once they approved the proposal, the team contacted all communication leaders, along with marketing leaders in all branches of AdventHealth, in order to efficiently spread the word to all employees.
Brenda Osorio-Dure, an Intensive Care Unit registered nurse who has been working at AdventHealth since July of 2018, participated from home on June 5, 2020.
"I was very proud that the hospital as a system took a stand on the fight against racism," she said.
All staff members, whether on-call or at home, were encouraged to participate in the demonstration and post on social media using the hashtags #whitecoats4blacklives and #BlackLivesMatter. Staff members who participated from the hospital took the necessary precautions to stay safe during the demonstration, according to organizers.
Osorio-Dure said she is protective of her patients and makes sure all of them, especially black patients, are heard and respected.
"I am sad about everything that is going on in the world," Osorio-Dure said. "I hope that we can come together and have conversations and educate ourselves. The most important thing is to not be ignorant, and everyone is educating themselves from unbiased sources."
AdventHealth is working on three other major initiatives that will be unveiled in the future, according to West. She said the company wants to make the announcements with actions and results, not just words.
This article was submitted as part of a summer Journalism camp conducted by Southern Adventist University's School of Journalism and Communication. The camp, taught by the School's professors, provided an opportunity for high school students across the country to learn about writing and photography.
AdventHealth | September 2020