by JENNIFER AUDETTE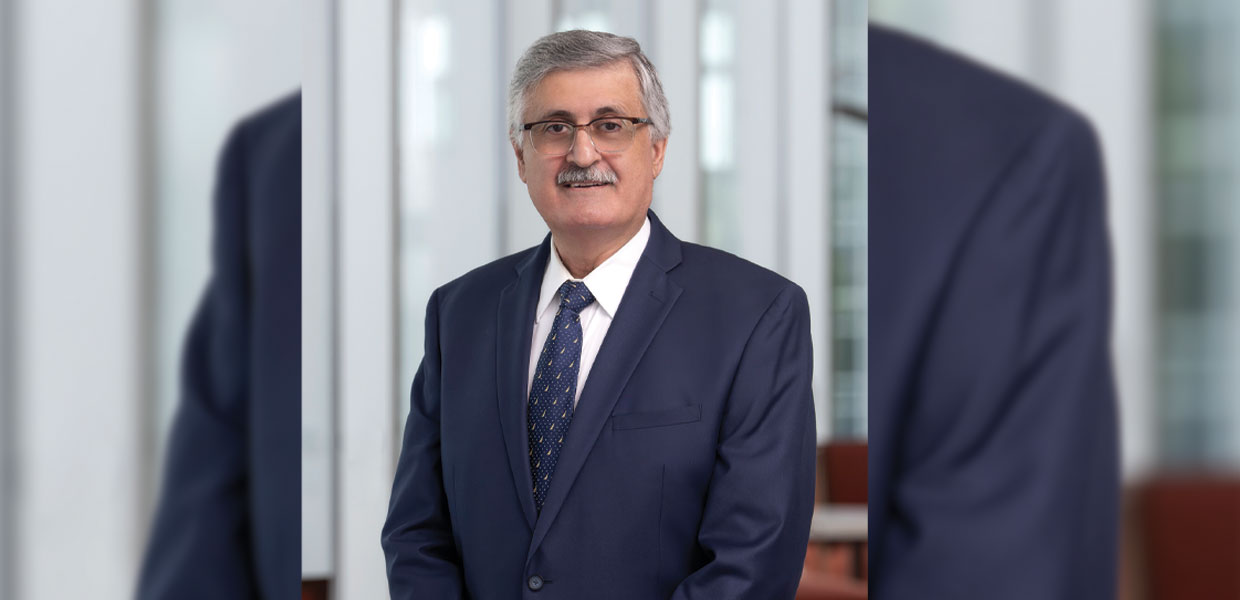 AdventHealth University's (AHU) new president and CEO, C. Josef Ghosn, Ed.D., FACHE, believes a college education is about preparing informed and productive citizens, growing the workforce pipeline, and practicing one's profession as ministry. Yet, to him, it signifies so much more. "Higher education is a social justice imperative," said Ghosn, who began serving as the 30-year-old University's third president in May 2023.
"Education is the great equalizer, allowing individuals to achieve upward mobility and make our communities better," said Ghosn. "At AdventHealth University, we are committed to making a college degree attainable for those in marginalized communities, and to welcoming and supporting first-generation students. Higher education is the key to a stronger, more vibrant workforce and community."
AHU, which offers 25 health care degrees and 20 certificate programs, was recognized as a Hispanic Serving Institution in 2022 by the federal government. With campuses in Orlando and Denver, AHU prides itself on its 8:1 student-to-faculty ratio.
Ghosn, 61, is familiar to AdventHealth University and higher education. He's been a tenured professor and associate dean of academic affairs at Atlantic Union College as well as holding professorships at AHU and Southern Adventist University. Ghosn lends his expertise on several advisory councils, including Middle East University's Board of Trustees and the Board Academic Committee.
"I am deeply honored to accept this role," he said. "AHU is a very special place, where we have a unique opportunity to be a vital part of the solution to health-care workforce shortages by amplifying student enrollment. Now is an incredibly powerful time to pursue a rewarding career in health care, and I look forward to working closely with AHU's faculty and staff to discover new ways to embrace technology, impart whole-person care philosophies, and keep the student at the center of all we do."
With extensive leadership experience in health care administration, Ghosn served most recently as vice president of strategic planning for AdventHealth's Multistate Division, and before that as AdventHealth Florida market senior vice president for strategic planning.
Ghosn earned his doctoral degree in education leadership from the University of Massachusetts and his master's degree in business administration from Andrews University. He is married to Fiona Ghosn, and they have one adult son, Josef Ghosn.
In addition to his professional role, Ghosn enjoys traveling internationally, learning about other cultures, hiking, reading, and dining.
AdventHealth University | July 2023