by Janell Hullquist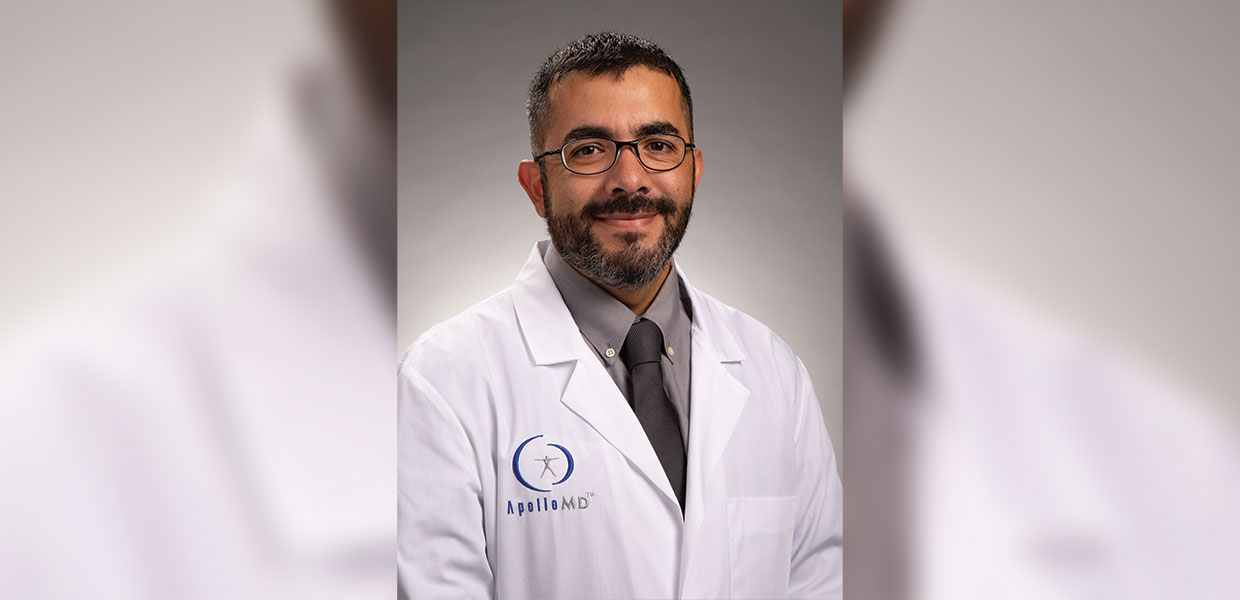 Juan Class earned both his bachelor's and master's degrees in nursing from Southern Adventist University.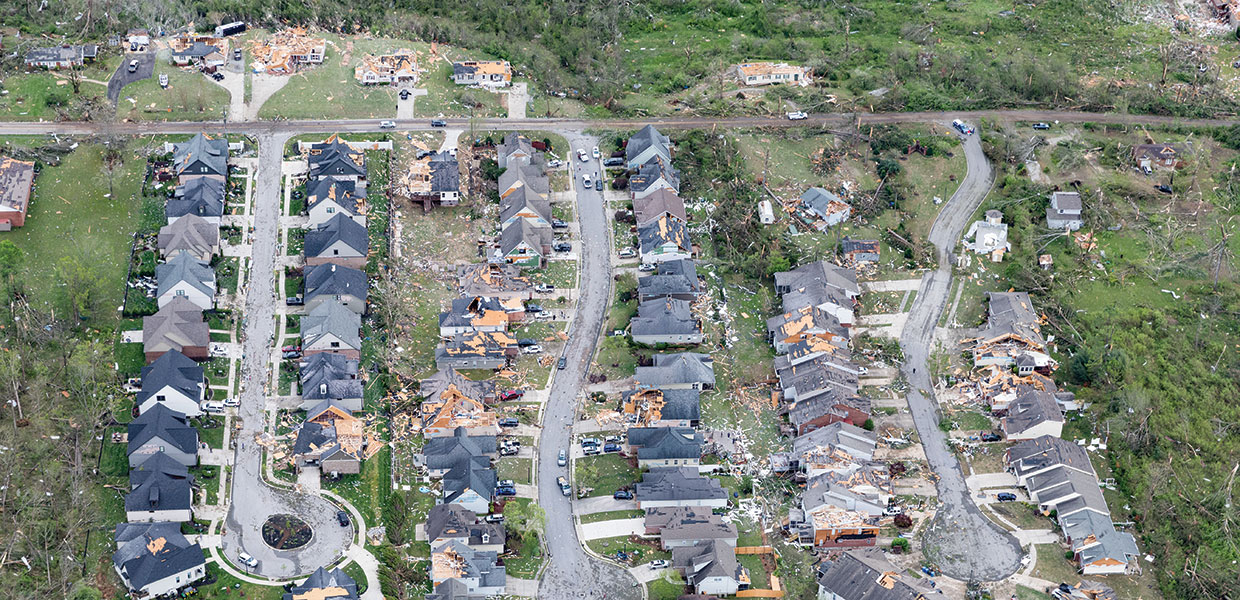 As Class walked past this neighborhood and others even worse off, he knew he had to get to the emergency department to help.
Todd Pettibone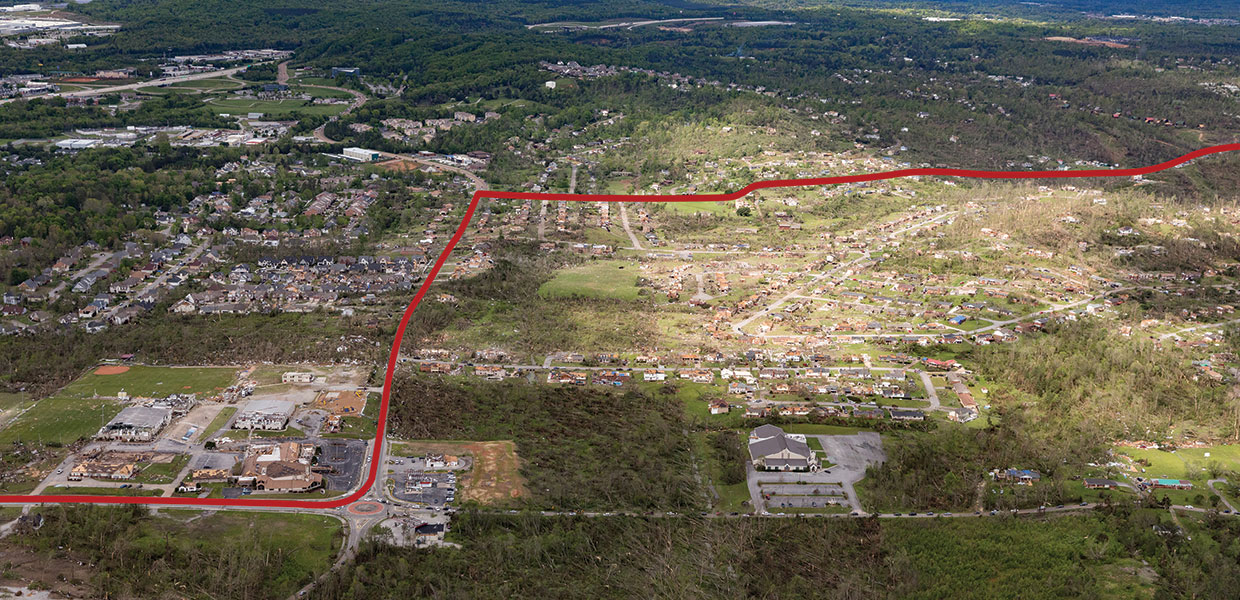 His route — partly visible here, as shown by the red line — took Class through some of the areas hardest hit by the EF3 tornado.
Todd Pettibone
At 7 p.m. on Sunday, April 12, 2020, Southern Adventist University alum Juan Class, '09 and '11, headed home from his shift as an emergency room nurse practitioner at Erlanger Health System's main hospital in downtown Chattanooga, Tennessee. Severe storms were brewing, so he reached out to Erlanger East, a smaller branch where he also works, letting the lone physician on duty know that he could come in if things got bad.
"Back in April 2011, I was a trauma nurse specialist working at the Erlanger Trauma Center when tornados struck this area," Class said. "We cared for many injured patients that night, and the experience made me want to be available now, just in case another tornado hit."
At 11:45 p.m., Class received an emergency alert, warning of a tornado spotted nearby, and he quickly sent his wife and children to a neighbor's basement. As the worst of the storm passed, he got word that he was needed in the emergency department, located about seven miles from his house. He jumped into his car, but within a mile, he was blocked by tornado damage — trees crossing the road.
"It was amazing to see the response from local residents, out in the storm cutting trees and moving debris from the road," he said.
After helping to clear the street, Class proceeded, only to be stopped again and again by downed trunks, limbs, and power lines. It did not seem like he would make it to the hospital at the rate he was going. But then his training kicked in from when he was an U.S. Army medic.
"At that point, I decided to start walking," Class said. "What I witnessed firsthand was unforgettable: homes that I had previously admired were completely destroyed, and trees were down everywhere. As I met people who were aimlessly wondering around, I stopped to make sure they were okay."
As he went, the destruction intensified, and Class pictured the number of injured likely to be transported to the emergency department. That thought pushed him on through the dark, rainy night for 5 miles, scrambling around debris as he went. After nearly two hours, he reached a clear road and was able to catch a ride the last few blocks to the hospital, arriving soaked, muddy, and covered in leaves. However, after a quick change into clean scrubs, he went right to work, caring for the injured.
Class' commitment to helping people did not go unnoticed. The president and CEO of Erlanger Health System, William Jackson Jr., M.D., commended Class in an email to all employees, saying, "I am deeply thankful to work alongside colleagues who embrace and embody Erlanger's mission of compassionately caring for people."
Southern's nursing professors were not surprised to hear of Class' actions, remembering his dedication while studying on campus.
"Juan was an excellent student!" said Cindy Johnson, associate professor of nursing. "While taking a class from me, his infant son required ICU care. (We praised God for his full recovery!) Yet, Juan persevered despite the added stressors in his life. In fact, he was one of my top students."
"I firmly believe that God has given me the gifts of compassion, grace, and an innate desire to care for and help people," Class said. "It is this and my belief in God that keeps me going in the midst of all this tragedy, including the current pandemic. I truly love Southern and how it empowers people to serve like this."

Janell Hullquist is editorial manager at Southern Adventist University, where she earned a degree in mass communication in 2005.
Southern Adventist University | June 2020