Neil Hawkins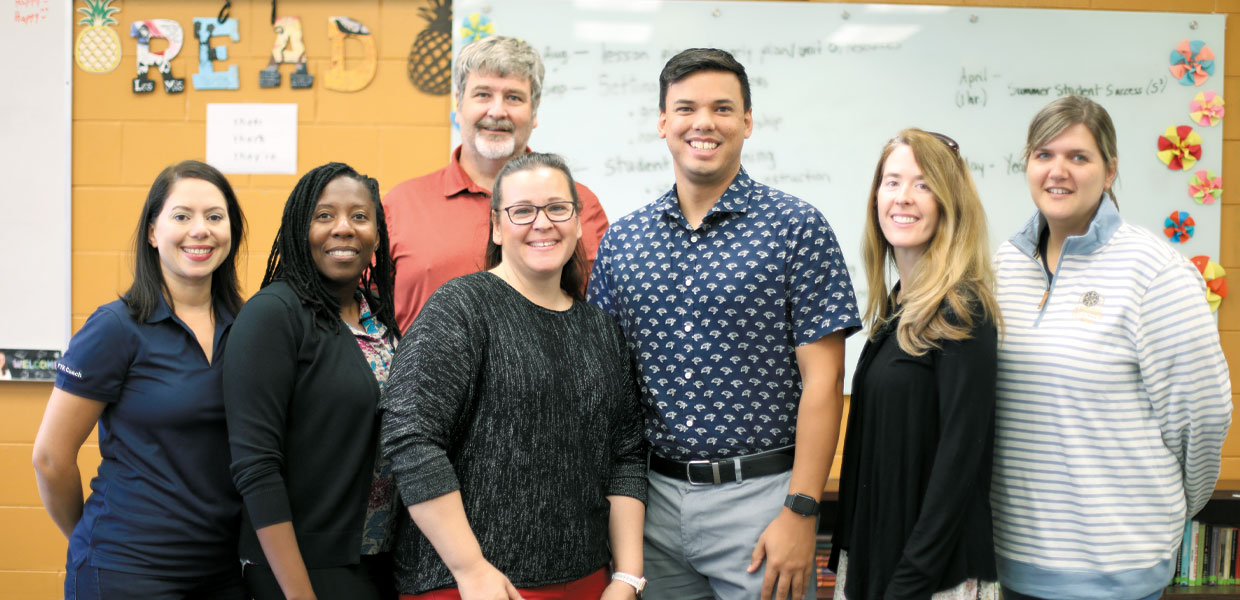 Theresa Martinez (third from left), Osceola Adventist Christian School, and Michael Simpson, Deltona Adventist Academy, are surrounded by fellow math collaborative educators.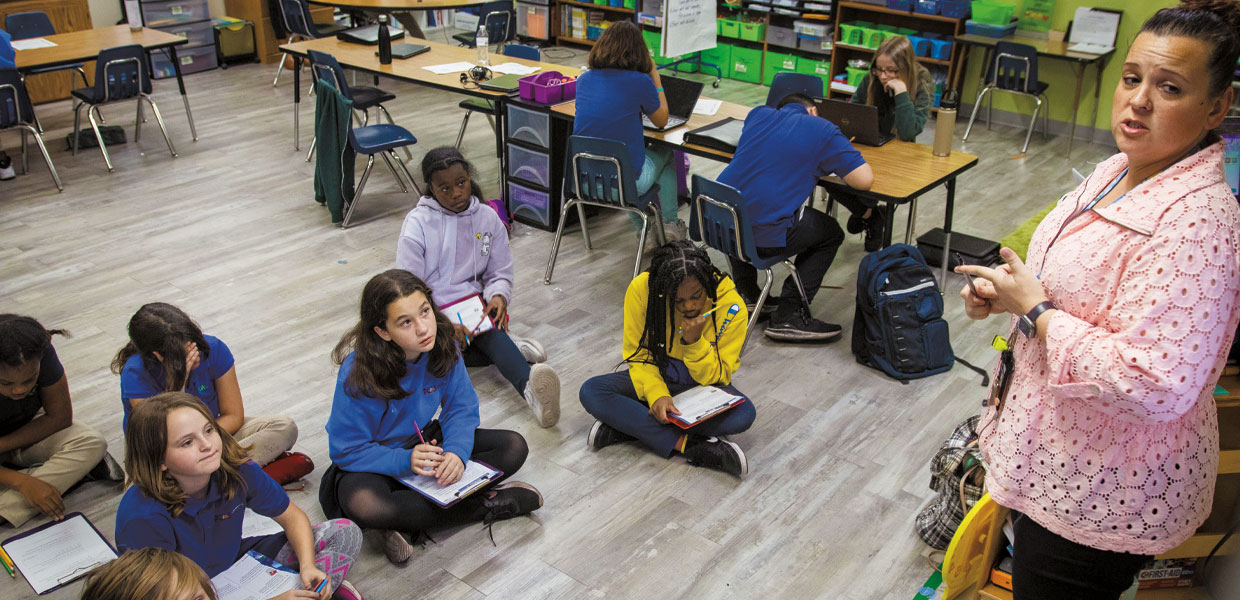 Theresa Martinez teaches math concepts on a Promethean panel off screen.
In a groundbreaking initiative, teachers within Florida Conference Office of Education have come together under the leadership of Sabrina Miler to form subject-specific collaboratives that have revolutionized teaching methods and fostered a sense of community among teachers often confined to individual classrooms. The pre-K through 12th-grade teachers in all 30 schools across Florida work with For The Kids (FTK) collaboratives. The initiative has enhanced the effectiveness of instruction and enriched the overall educational experience for students and teachers.
Beyond educational advancements, subject-specific collaboratives have fostered a sense of community among teachers who traditionally work in silos due to demands of each classroom. Teachers have reported feeling more connected, valued, and motivated knowing they are part of a larger team beyond their school walls. Michael Simpson, a multi-grades teacher at Deltona Adventist Academy, said, "The FTK collaboratives have been helpful to me because I get to connect with educators outside my normal bubble, giving me ideas and resources that help me become a better teacher for my students. Also, this is a place where I can get constructive feedback in a non-evaluative environment that makes it 'safe' to make mistakes. My fellow teachers have my back, give me support — and they expect the same from me."
Theresa Martinez, homeroom teacher for grades 7-8 and math expert teacher for grades 3-8 at Osceola Adventist Christian School in Kissimmee, Florida, adds, "As a teacher new to the profession or even just new to a school, you tend to feel you're alone, and a lot of stress comes with that. With FTK collaboratives, we are a part of something bigger where we can help each other grow and stay encouraged. I have been able to develop some strong, personal relationships out of this initiative thanks to our regular virtual and in person meetings."
These FTK collaboratives represent a significant shift in the educational landscape, prioritizing collaboration and community-building among teachers. As the success of this initiative continues to unfold, other educational institutions across the state and beyond may look to emulate this model, ushering in a new era of collaborative teaching and learning.
Florida | September 2023