Angela Baerg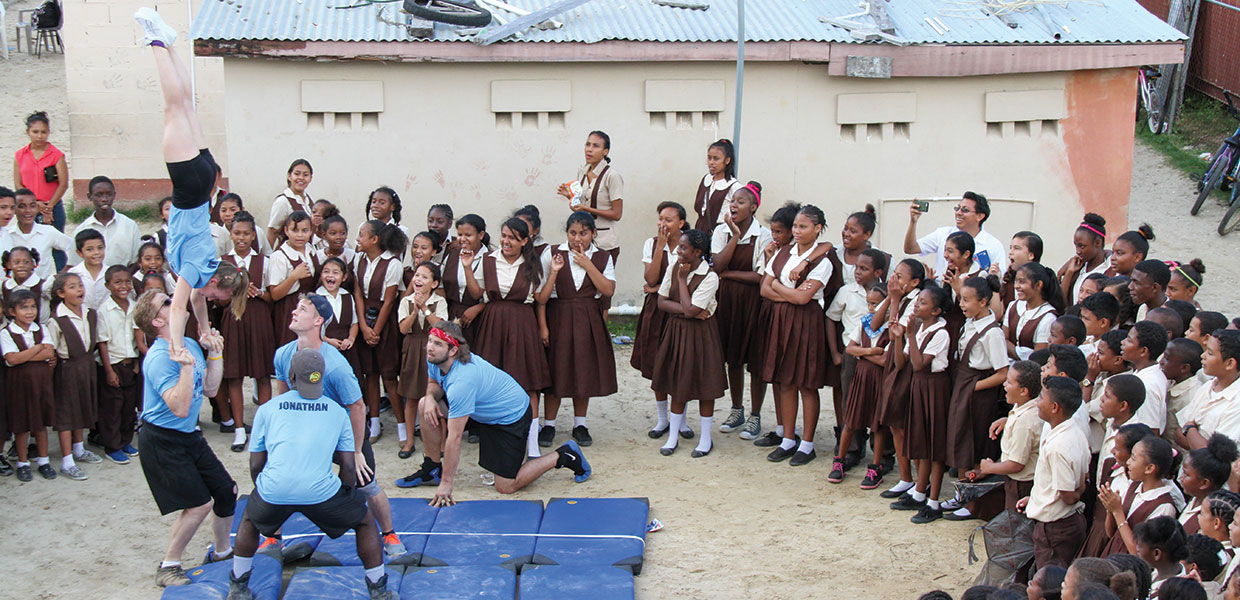 Annika Northrop (top) is surrounded by Ladyville Primary School students during a gymnastics show.
Scott Spicer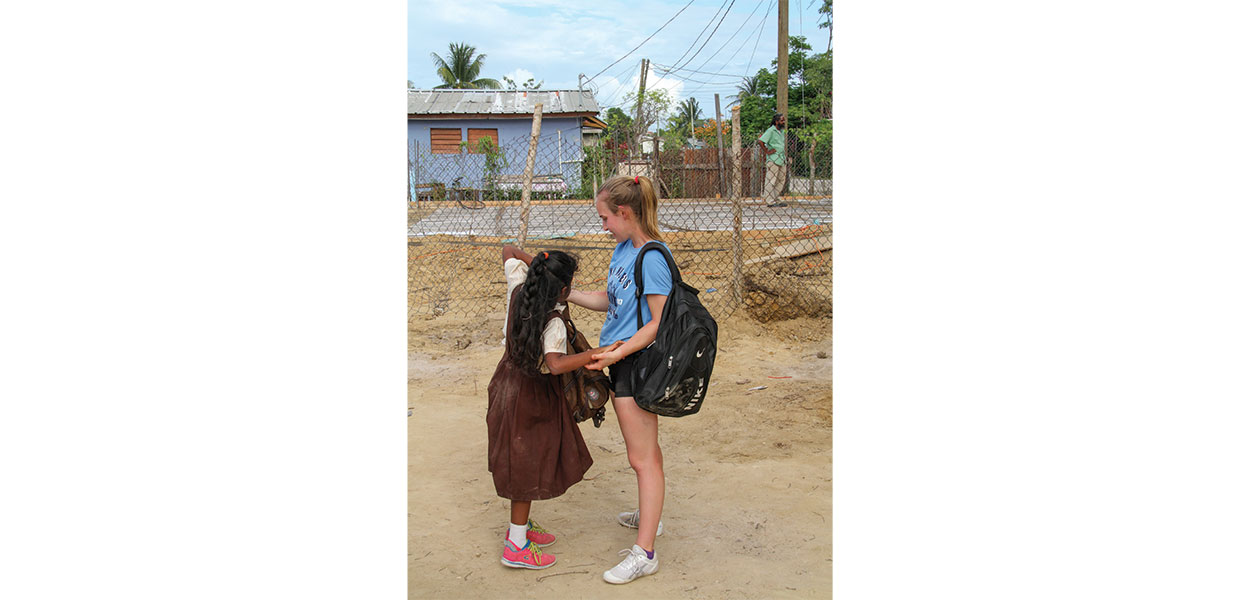 A student talks to Northrop right after a gymnastics show.
Scott Spicer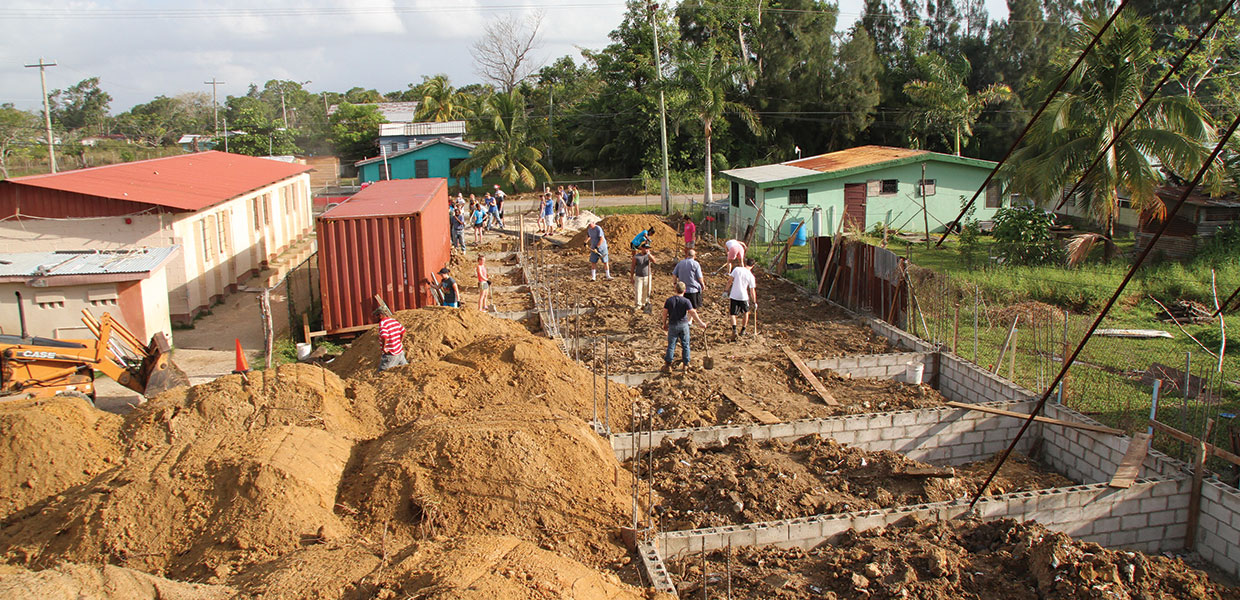 Gym-Masters work at the job site in Ladyville, Belize.
Scott Spicer
Gymnastics has cartwheeled through Annika Northrop's life for as long as she can remember. She started lessons at age 3 and began competing individually at age 6. At Highland Academy, gymnastics became a team sport for her, and at Southern Adventist University in Collegedale, Tennessee, it also became a ministry. Northrop got her first taste of witnessing on a ShareHim trip to Kenya at age 13, where she timidly preached a sermon to more than 300 strangers. She loved it and wanted more.
When Northrop found out that she could combine witnessing with gymnastics in the Gym-Masters program at Southern, she was ecstatic. First, the team builds its members up through daily worships, which helps them stay focused on what is really important and feel like a big family. Second, they try to live out each year's theme through their own lives. This year's Gym-Masters' theme is "Grow." With every performance and with every younger team that they mentor, they encourage others to "grow in the grace and knowledge of our Lord and Savior Jesus Christ," 2 Peter 3:18.
Northrop's favorite part of Gym- Masters is that the team takes mission trips together during Spring Break. She has been on three missions with the team, one to Puerto Rico, one to the Dominican Republic, and one to Belize. Different destinations involve different activities, ranging from gymnastics shows to church services and construction work. Belize was Northrop's favorite trip. The theme that year was "Dig Deep — Lay the Foundation," so it was very fitting that during their 10 days in Belize they helped lay the foundation for a new school.
"We spent the majority of the time scorched by the sun, our backs bent and shovels in our hands. We soon realized that we had been saying the words 'Dig Deep' all year long without actually understanding them," remembers Northrop. "In the act of laying a foundation, we began to truly ponder what our theme meant — literally, and in our own lives. The words came to life for us."
The students weren't scheduled to go back to the job site on the last day, but Northrop and some of her friends wanted to help all that they could, and returned. The foreman was surprised and delighted. They performed two gymnastics shows that week for the children. The team didn't have thick pads for landing protection, so they had to keep the shows simple. Still, Northrop has never seen a crowd go so wild or be so grateful.
"I hope I can always use gymnastics to touch the lives of others, whether I am performing myself or teaching," says Northrop, now a senior English and accounting double major. "Gymnastics has been such a big part of my life for so long that I honestly cannot picture my life without it. It has been a tremendous blessing to be able to use the talents that God gave me to bring inspiration, encouragement, and joy to others."

Angela Baerg is a freelance writer working with Southern Adventist University.
Gulf States | November 2019