paola mora zepeda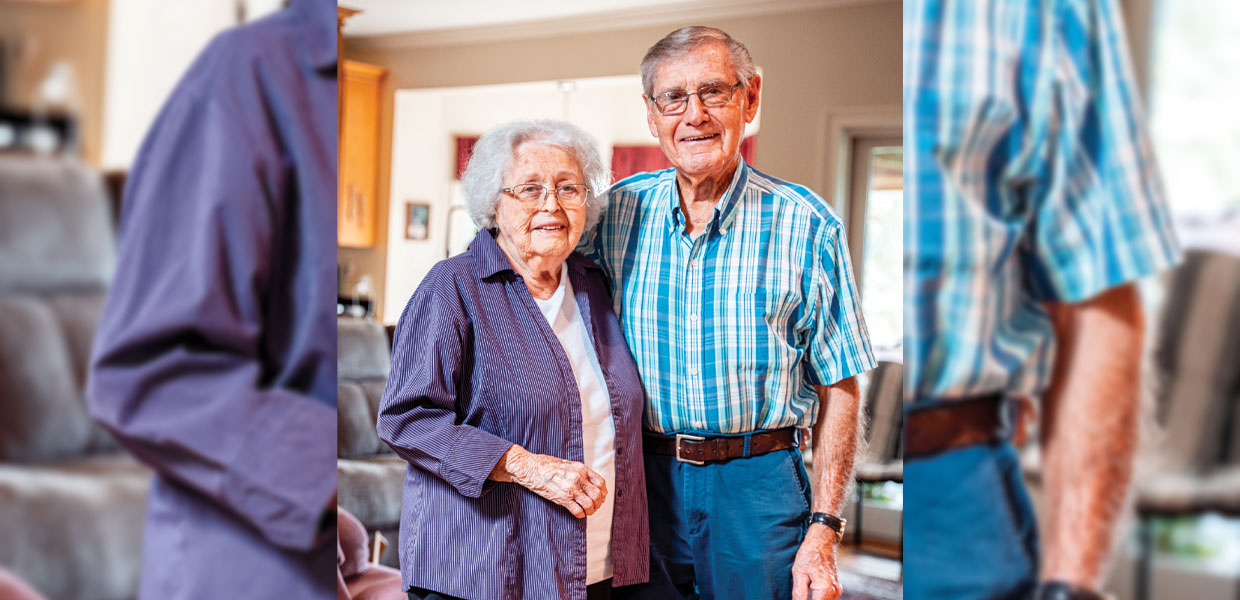 Phyllis and Melvin Brass pose in their Springfield, Tennessee, home. The couple's life motto is to think of the service, not the reward, and they have demonstrated this commitment throughout their lives.
Paola Mora Zepeda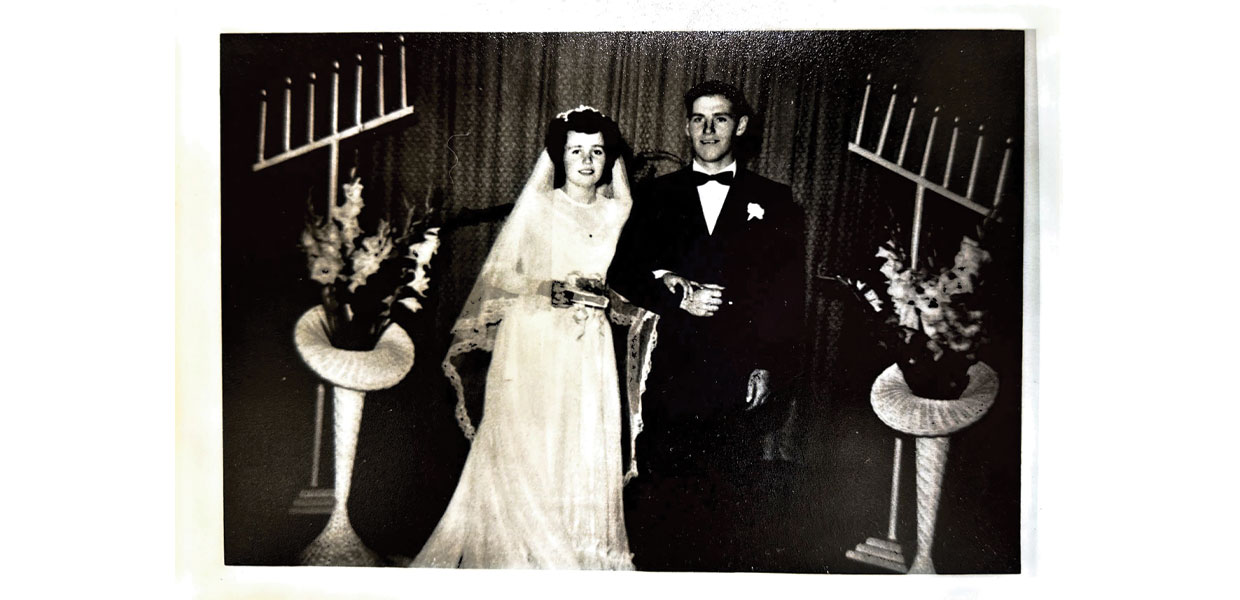 Phyllis and Melvin Brass were married on August 19, 1951.
Melvin and Phyllis Brass, members from the Madison Campus, Tennessee, Church, have a simple yet beautiful life motto: "Think not of the reward, but of service." Their journey together, which started as teenagers, is one that beautifully encapsulates the transformative power of love, selflessness, and a shared purpose.
The Meet Up
Melvin was attending Mount Ellis Academy in Montana when he first met his future wife, Phyllis, in 1949. As the junior class president, one of his responsibilities was to help plan the graduation program for the seniors. During this process, he started looking for somebody to play the organ, and that's when he was introduced to Phyllis.
"When she arrived, I was surprised at how beautiful she was," said Melvin. "I asked her out on an ice cream date, and we started dating my senior year of high school."
Melvin attended Walla Walla University to pursue a degree in theology while Phyllis stayed in Idaho. After completing his freshman year of college, Melvin asked Phyllis to marry him. Seventy-two years later, the couple still cherishes their relationship.
"I would do it all over again," said Phyllis. "I know we married quite young, but we've always been on the same page and have shared ideas and dreams." One of those dreams was to serve others.
The Profession
Melvin spent his entire career within the realm of Adventist academies, a journey that commenced in 1955 at Gem State Academy in Idaho, where he taught Bible, science, history, and P.E. His journey as an educator also took him to the states of Colorado, Wisconsin, and California. Everywhere they went, Melvin left a mark as a teacher and friend. "I always believed that teaching was a vessel through which I could guide young minds toward embracing the love of Jesus," said Melvin. "To me, more than the school subjects, I wanted [the students] to know Jesus and trust Him through life's challenges."
In addition to their four children, Melvin and Phyllis were also foster parents and were happy to welcome 13 foster children to their home.
In 1980, the couple relocated to Michigan to support Phyllis' dream of studying at Andrews University and becoming a nurse. For Phyllis, nursing was more than just a profession; it was a purpose.
"Every patient I attended I saw as an opportunity to make a difference," said Phyllis. "I truly loved my job — it was my calling from God."
The Missions
Melvin and Phyllis' love not only reached their local community, but also the world. Throughout his life, Melvin was involved in 13 short-term mission trips in countries like Mexico, Guatemala, Panama, Guyana, and Turkey. The focus of most of these trips had to do with construction, a passion Melvin developed as a child. During these trips, Melvin was able to help build churches, dorms, and even houses for women escaping domestic violence.
"I've always been very artistic, and I've always thought that sharing the things that God gave us is important — including our talents," said Melvin. "So, for me, I just really enjoyed using my hands to help others."
While Melvin was out on the mission trips, Phyllis' role was no less crucial — showcasing their unity as a couple and their commitment for the mission. While Phyllis joined only a few mission trips, her choice to remain was not one of limitation, but of empowerment.
"I stayed home to take care of the kids and help pay for the mission trips," said Phyllis. "[Melvin] was really great at building things, while I enjoyed being a nurse. I felt like supporting him in his calling was my contribution [to the mission], and I was happy to do it."
Looking Back
Melvin retired in 1998 and Phyllis retired eight years later. In 2006, the couple moved to Springfield, Tennessee, to be with their oldest daughter. Looking back, the couple praises God for guiding their lives through classrooms, hospital rooms, mission trips, and the embrace of those they uplifted.
"The secret to success is serving the Lord," said Phyllis. "When we follow God's plan and do what He asks us to do, the blessings follow."
Kentucky-Tennessee | October 2023