BY David LaRoche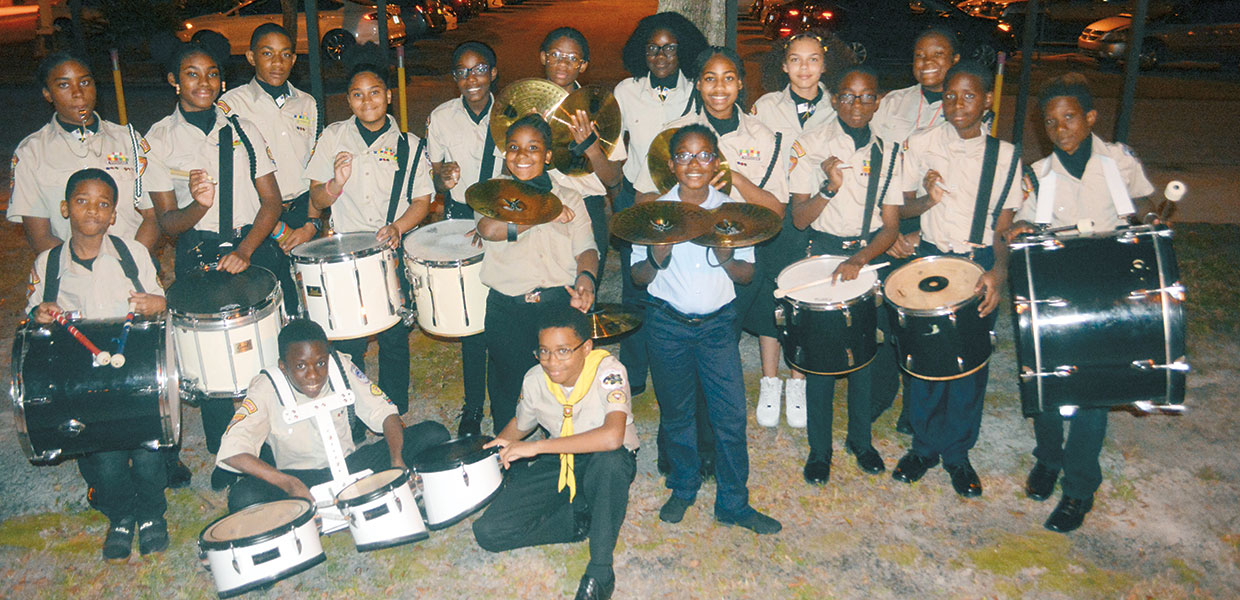 Mt. Zion Church's Pathfinder and Drum Corp, under the direction of Joanne Meyers, performed at the Thanksgiving dinner to a standing audience.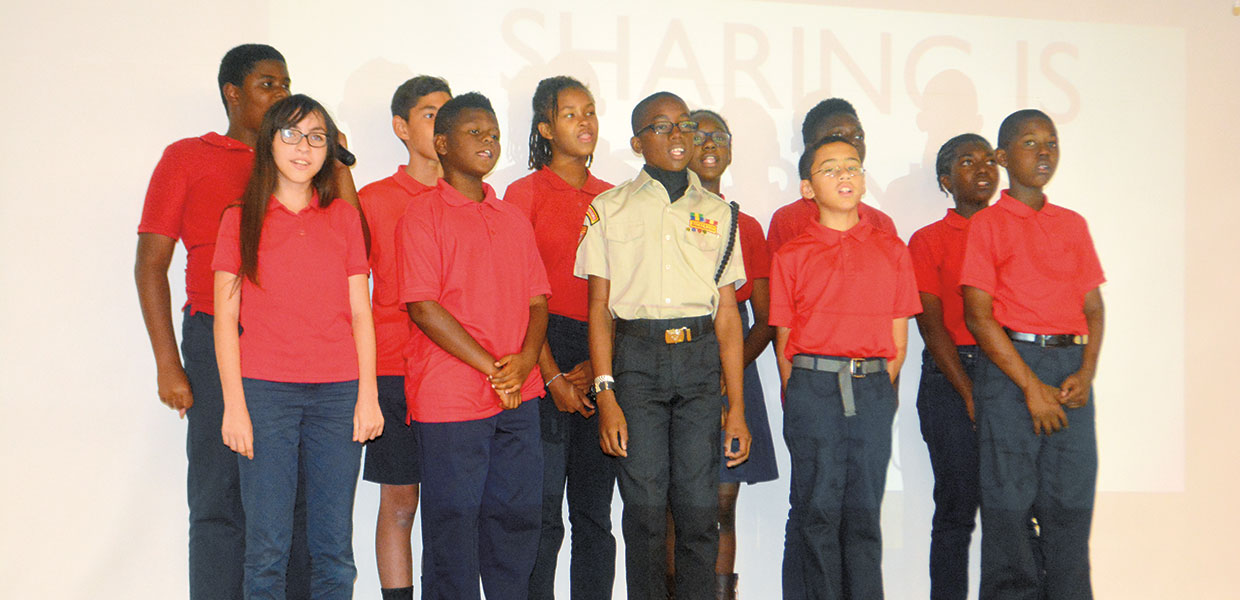 A small group of grades 4-8 students from Osceola Adventist Christian School's Chorale participated in the special Thanksgiving program.
On a Thursday evening a week before Thanksgiving, the staff of Pleasant Hill Elementary Public School and members of the Kissimmee, Fla., Church, collaborated to get ready for the third annual Thanksgiving dinner in the school cafeteria. The flavorful aroma of vegetarian dishes mingled with traditional Thanksgiving dishes filled the air. Each year, the students, their families, and people from the neighborhood of the school are invited to this special event.
This outreach was created by Cynthia Card and her husband, Wayne Card, personal ministries and prayer ministries directors from Kissimmee Church. When God inspired Cynthia Card with this idea three years ago, she felt impressed to share it with Lewis Edwards, senior pastor of Mt. Zion and Poinciana churches. Edwards eagerly lent his support, and so did Ronaldo DaCunha, senior pastor of the Kissimmee Church.
Shelby Pagan, principal of Pleasant Hill Elementary School, opened the program with a warm welcome and a little talk about what sharing meant to her, followed with a spectacular performance by Mt. Zion Church's Pathfinder Drum Corp. Questions from the audience opened the opportunity for church members to explain Pathfinders in a positive way. Musicians from Poinciana, Mt. Zion, and Kissimmee churches, and Osceola Adventist Christian School in Kissimmee also participated in the special musical program. The principal, teachers, and staff were impressed by how everyone was just so genuine and giving.
Another special element was the fact that people from two local conferences — Florida Conference and Southeastern Conference — as well as AdventHealth in Kissimmee, members from three area churches, and Osceola Adventist Christian School staff and board members, came together with so much love and energy to fellowship and serve the community in a local public school!
"We thank God for this wonderful opportunity to serve our community," said Wayne Card as all left with goodie bags from Publix. "We hope this is something our churches can replicate, and be a blessing to others in their communities."
Florida | July 2019