BY Casey Ramey Cadet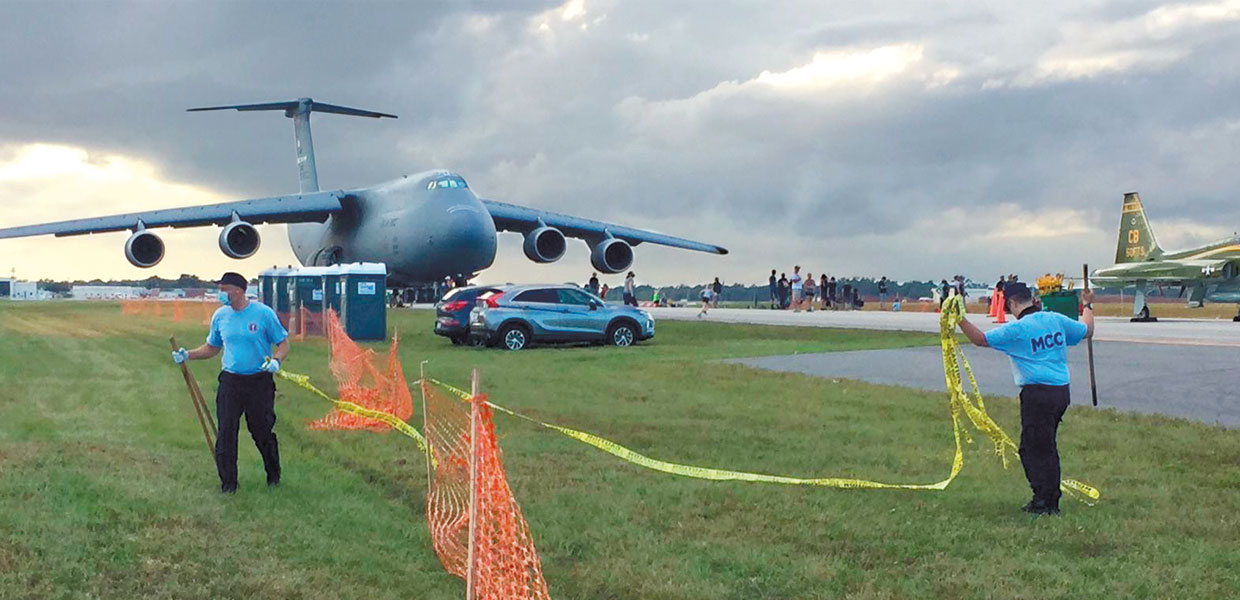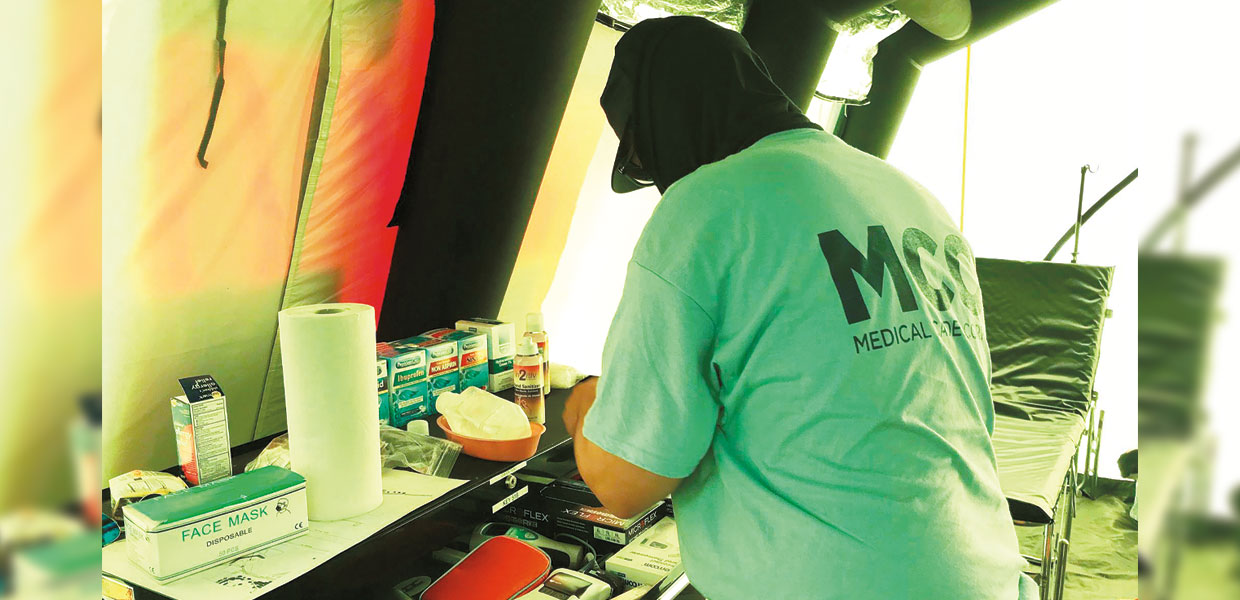 The day began before sunrise at Sanford International Airport at the site of the Lockheed-Martin Space and Air Show. The airfield was lined with chairs, pop-up tents, and various booths, but void of people. Water bottles had to be unloaded, and totes of first aid supplies needed to be shuffled to the first aid stations manned by local fire departments.
This was behind the scenes for the first mission of the Florida Conference Brigade of the Medical Cadet Corps (MCC). Within an hour, the airfield came alive with firefighters, EMTs, vendors, and medical cadets, all in masks. By 10 a.m., a throng of 12,000 spectators streamed through the gates.
Shawn Treloar, Sanford Fire Department Battalion Chief, tossed MCC Cadet Casey Ramey the key to an all-terrain vehicle to facilitate moving emergency personnel, basic life support bags, automatic defibrillators, oxygen kits, and other essentials between first aid stations. Stethoscopes and blood pressure cuffs had to be sanitized, cots wiped down, and water and snacks provided for the patients amidst the roar of F-16 Vipers, A-10 Warthogs, and many other military aircraft.
As deafening Thunderbirds zoomed overhead, the team leader, Sergeant Sherida Santana, explained, "I like MCC because it's different. I like to work for my church. With MCC, you can show love to other people who may not know Jesus."
Florida Conference Brigade of Medical Cadet Corps commenced operations in June 2020. Cadets started training with online FEMA classes and a brigade-wide orientation to better understand how to assist local and federal relief agencies, which is the modern focus of the MCC.
"God has helped us every step of the way as we develop MCC," says Pedro Perez, Florida Conference Brigadier General. "One of our goals is to continue training cadets to be ready to give spiritual comfort when the opportunity arises. We are in constant communion with God, praying for open eyes and an open heart to testify when the chance presents itself."
Florida | January 2021