By GLENDA BATES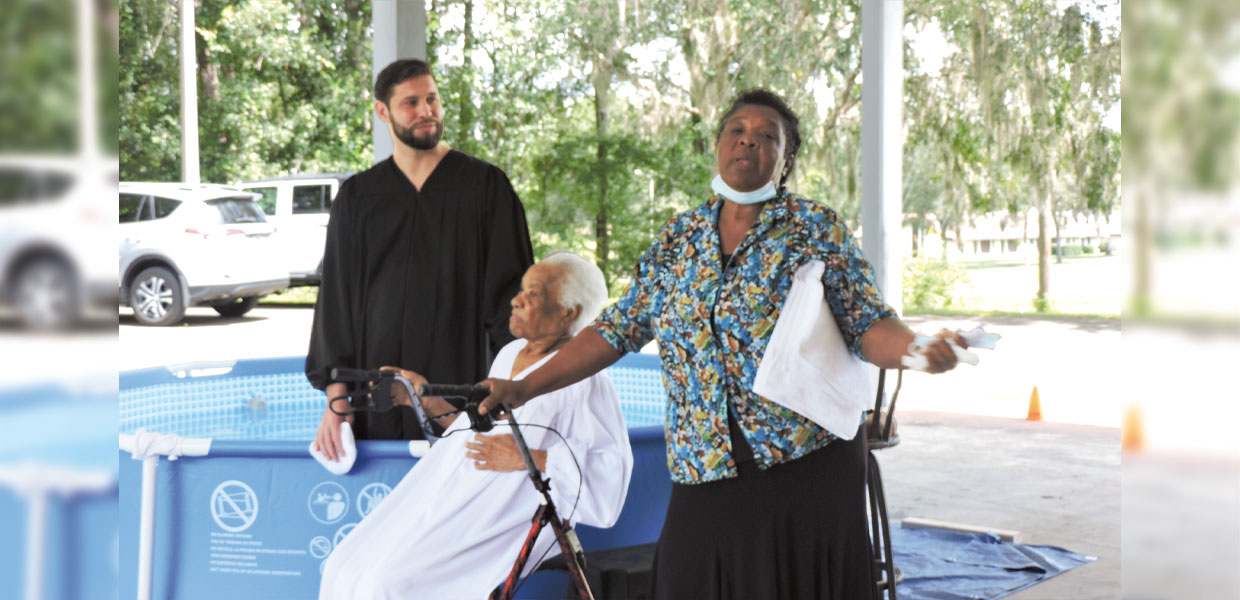 Walter Davis was baptized by Kevin Messina, pastor, in an outdoor baptismal pool at Dunnellon, Fla., Church. Filna Davis, a life-long Adventist, shared her faith with her husband, Walter, who was baptized on September 29, 2020.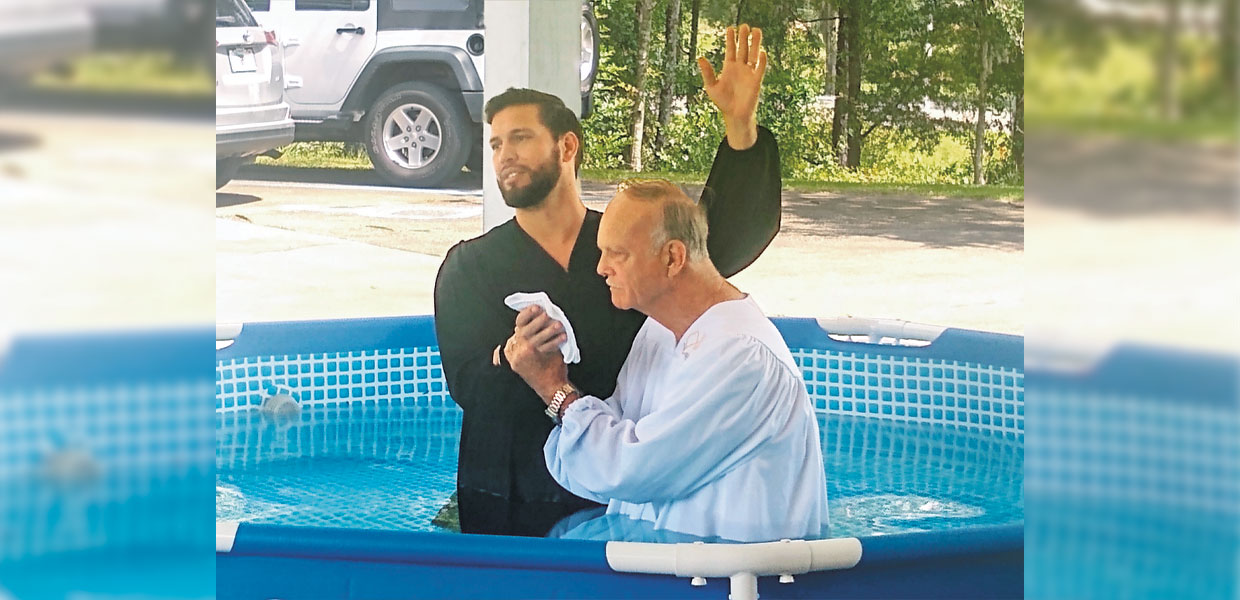 Veronica Francis (seated) is shown with her daughter, Everline Robinson, as she prepares for baptism. Veronica Francis awaits baptism at Dunnellon Church.
Dunnellon Church in Florida closed the Sabbath service on September 19, 2020, with a
baptism held in the large portico of the church. Two individuals were baptized and welcomed into membership during the outdoor service.
Walter DavisFrom East to West, the Adventist message came to Walter Davis by his wife, Filna, who originally came from the Philippines. Filna Davis, a life-long Adventist, shared with her husband the beautiful truths of the message.
After attending church in Dunnellon and attending the Amazing Facts Seminar conducted by Dakota Day, Walter Davis made a commitment to be baptized. Because of the COVID-19 closures, the baptism was postponed until this special day in September when Kevin Messina, pastor, performed the baptism on the portico of the church.
Veronica FrancisVeronica Francis lives with her daughter and son-in-law, who study with her at home every day. They have been inviting her to be baptized for years, but not until lately has she wanted to be baptized.
Recently, Francis kept telling her daughter and son-in-law that she wanted to go to the river.
They said, "Why?"
She said, "To be baptized!"
Praise the Lord!
Florida | November 2020