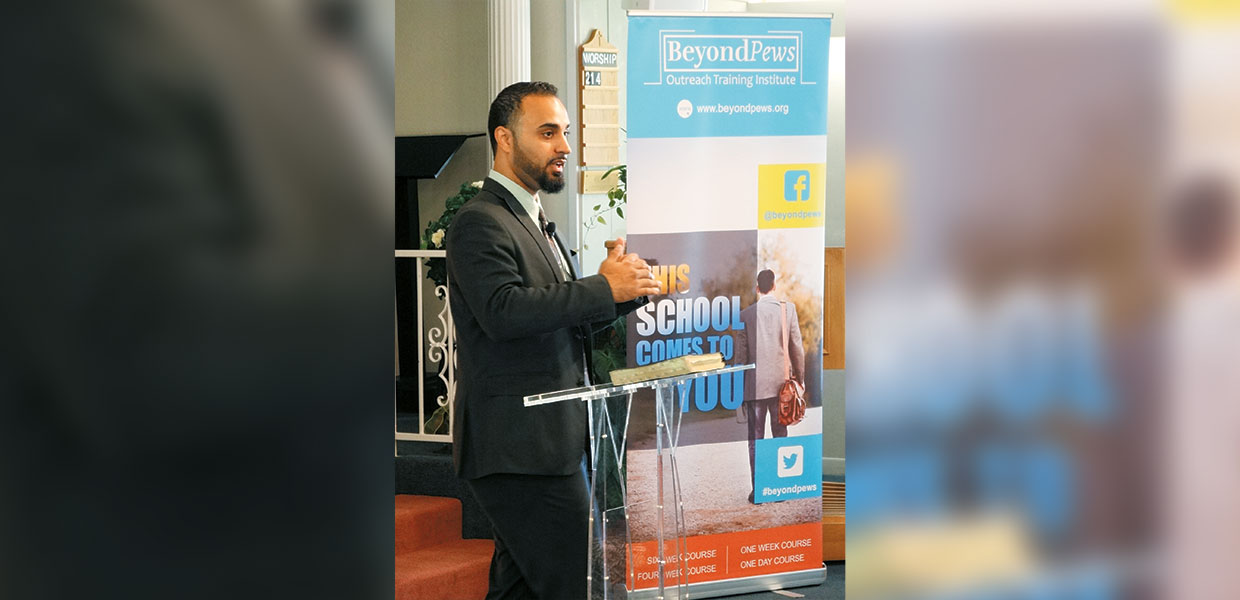 Edwin Cotto of Beyond Pews Ministries was guest speaker for the youth rally.
Inverness, Fla., Church, in the retirement community of Eden Gardens, hosted young people and their families for a youth rally on Friday evening, November 2, and Sabbath, November 3, 2018.
Participants traveled from as far away as Tampa, Thonotosassa, and Ocala, Fla., to join together with those from the surrounding area to receive inspiration and training. Speaker Edwin Cotto, Beyond Pews Ministries and a graduate of Amazing Facts School of Evangelism, presented practical and inspiring principles for the youth on how to successfully win souls for Christ.
What makes this rally so special? Two years ago there were only two young people in the entire church. As a result of an evangelistic series conducted at the church a year ago, a number of families with youth were baptized. The youth department has made a commitment to designate the first Sabbath afternoon of each month to go out into the neighborhood around the church to pass out literature and invite people to church.
The young people were also instructed, when visiting families, to give to any youth a special book specifically written and published by speaker and writer Sally Strieb. Strieb is a member of the church, and a well-known author of children's Christian books. She wrote this book especially for young people in the community, and because of the church's renewed interest in reaching them.
Already these efforts have borne fruit. One woman the young people met has begun attending church, and she has brought a friend as well.
Florida | February 2019