BY Jeffrey Thompson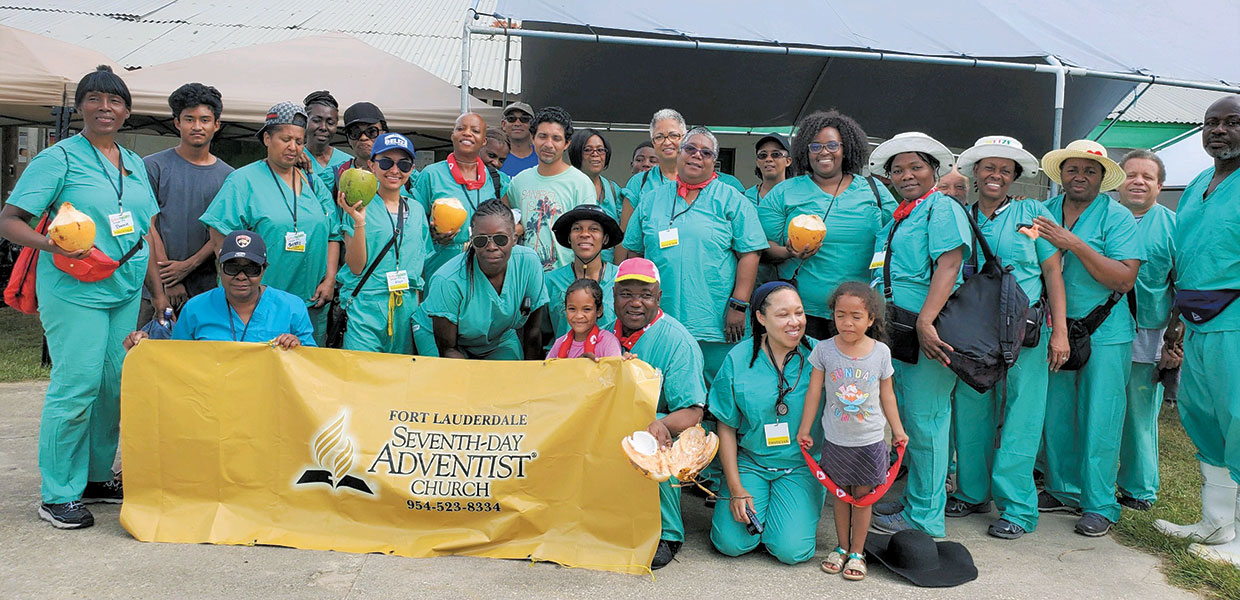 Wearing t-shirts inscribed with the words "Fort Lauderdale Church Reaching the Community Through Health," 26 missionaries traveled to Belize to provide medical services in July.
Twenty-six medical missionaries from Fort Lauderdale, Fla., Church health ministries departed Miami, Fla., for the remote rainforest of Teakettle, Belize, on July 14, 2019. The group included two doctors, three nurse practitioners, two registered nurses, teachers, construction workers, and other professionals.
"We provided medical services to approximately 300 people for four days," said Suzette Marseille, health ministries director. Services rendered included health screenings, medical assessments, and treatments. While health activities were taking place, the men did construction work at the church. The entire group gave support to an evangelistic program at the local Adventist church every evening.
Approximately 200 children participated in a Vacation Bible School sponsored by the group. "We had a graduation for all attendees," said Marseille, "and they received a certificate and a package including a book bag."
The missionaries also visited King's Orphanage and distributed packages to each child residing at the facility. The gifts were provided by the medical group and parishioners of Fort Lauderdale Church.
"I want to thank nurse Suzette Marseille; Lola Walker-Griffiths, D.N.P.; and the 24 other medical missionaries for displaying love in action," said Jeffrey Thompson, Ph.D., senior pastor.
Florida | November 2019