BY Deborah Alward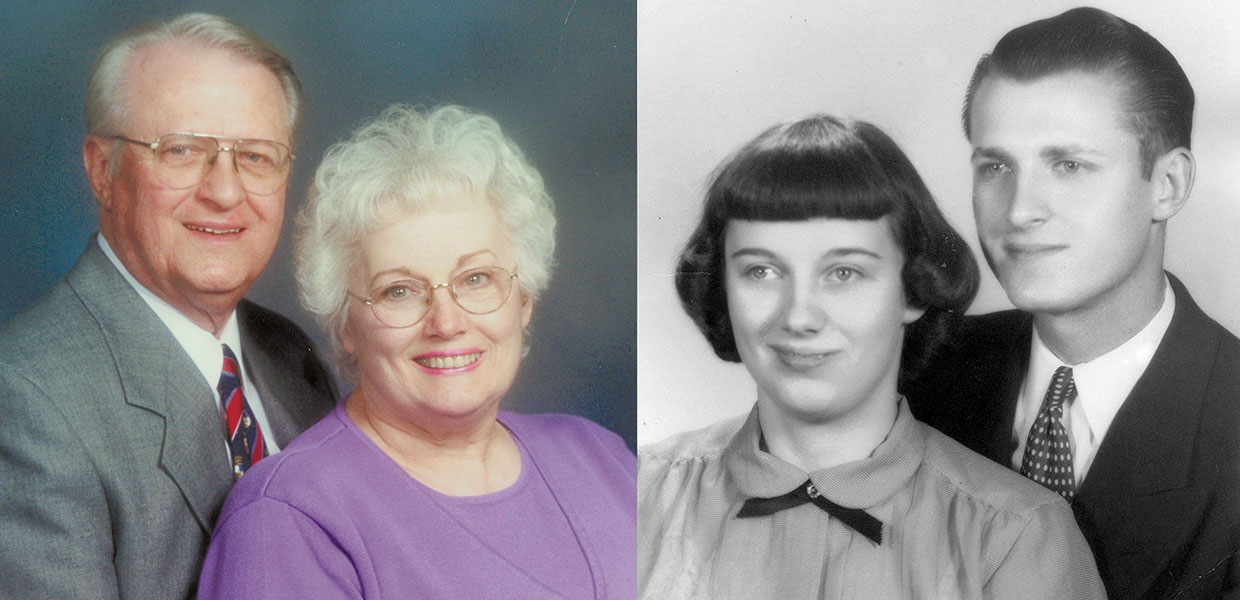 2019 Howard and Diane Peth 1954
oward and Diane Peth of Apopka, Fla., celebrated their 65th wedding anniversary on April 25, 2019, with a dinner given in their honor by members of Plymouth-Sorrento Church.
Their long-lasting relationship began in West Los Angeles, Calif., in the early 1950s when Howard volunteered to drive a friend to church one Sabbath and met Diane Munyan, who was staying with the friend. Howard began giving Diane, who was raised Episcopalian, Bible studies. She soon realized why she had struggled with reconciling Sunday as the seventh day mentioned in the fourth commandment, and was baptized.
At a Camp Meeting, the Peths made their first purchase together as a couple — The Adventist Home, by Ellen G. White. He proposed, and the two were joined in marriage during a private ceremony at their pastor's home on Sabbath afternoon, April 25, 1954. They have since dedicated their lives to serving in many positions in the Church. Diane also served as an administrative assistant in two churches.
Howard retired as a professor from Mt. San Antonio College in Walnut, Calif., as chairman of the Speech and English Department. He established the College Radio Station — KSAK, and founded the Campus Christian Club, where he led students in Bible studies during the lunch hour. He is the author of books about Adventist religion and doctrine, including Seven Mysteries Solved and soon-to-be-published Profiles in Faith.
Howard and Diane have three children, Howard Jr., Margaret Cullen, and Deborah Alward; and six grandchildren. They are thankful for the blessings God has provided throughout their lives together.
Florida | July 2019